RHTC is the worldwide supplier of the Profi Press, the Profi Punch and the Profi Bend 
RHTC is the proud manufacturer and supplier of high quality hydraulic presses (better known as the 'Profi Press'), punching machines (the 'Profi Punch') and profile bending machines (the 'Profi Bend'). We strive to deliver the best quality machinery that Europe can offer.
We have a wide range of hydraulic presses, punching- and profile bending machines in our program. Our machines are made by using advanced CNC machines and robots. A RHTC machine is durable, robust and reliable. And that is the reason why we confidently provide our machines with a two-year guarantee.
Our motorised workshop presses, broaching press and portal presses with manually movable portal are produced in the Netherlands. All our other large industrial hydraulic presses (for example our production presses, four column presses, cambering presses or C-frame presses), our smaller bending press, the punching machines and pipe bending machines are made in Europe. Furthermore, we are specialized in manufacturing custom-made presses as well. We deliver our high quality metal working machines all over the world.
If you are looking for a supplier that knows the world, you should cooperate with us: we have an extensive international network from which you can also benefit! We look forward to be in touch with you! Contact us via the website, send us an e-mail or give us a call!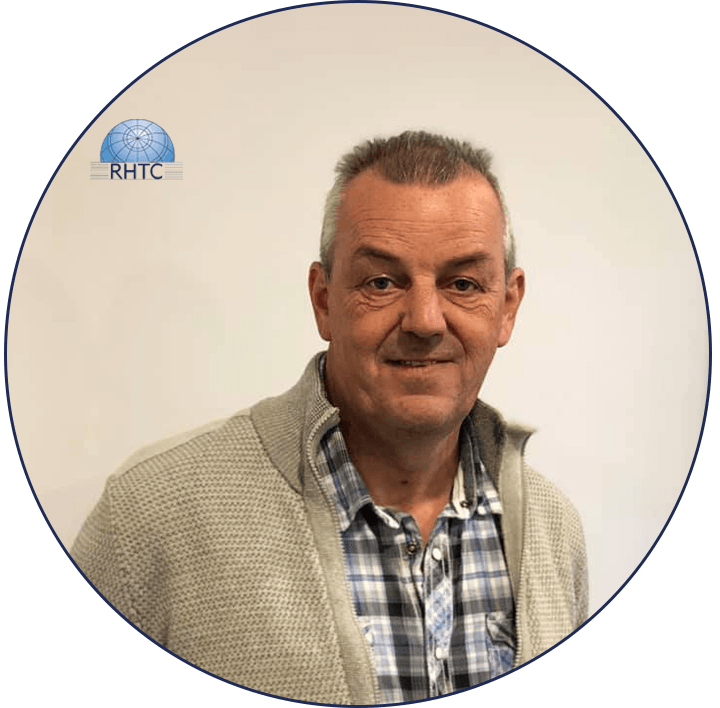 André Huberts
Administration & Sales
andre.huberts@rhtc.nl