Our Profi Press cambering press is made in Europe. Suitable to straighten and bend large profiles and beams.
The electro-welded horizontal structure of our cambering presses is made out of S355JR steel. It is a very robust and stable press! These hydraulic presses have a large supporting back table with 'T'-grooves and two support blocks. And they also have a pushing main table with four cylindrical, lateral guides for a perfect alignment, two 'T'-grooves and one support block. Thanks to the horizontal design of this cambering machine, it is easy to handle large bars, beams and profiles.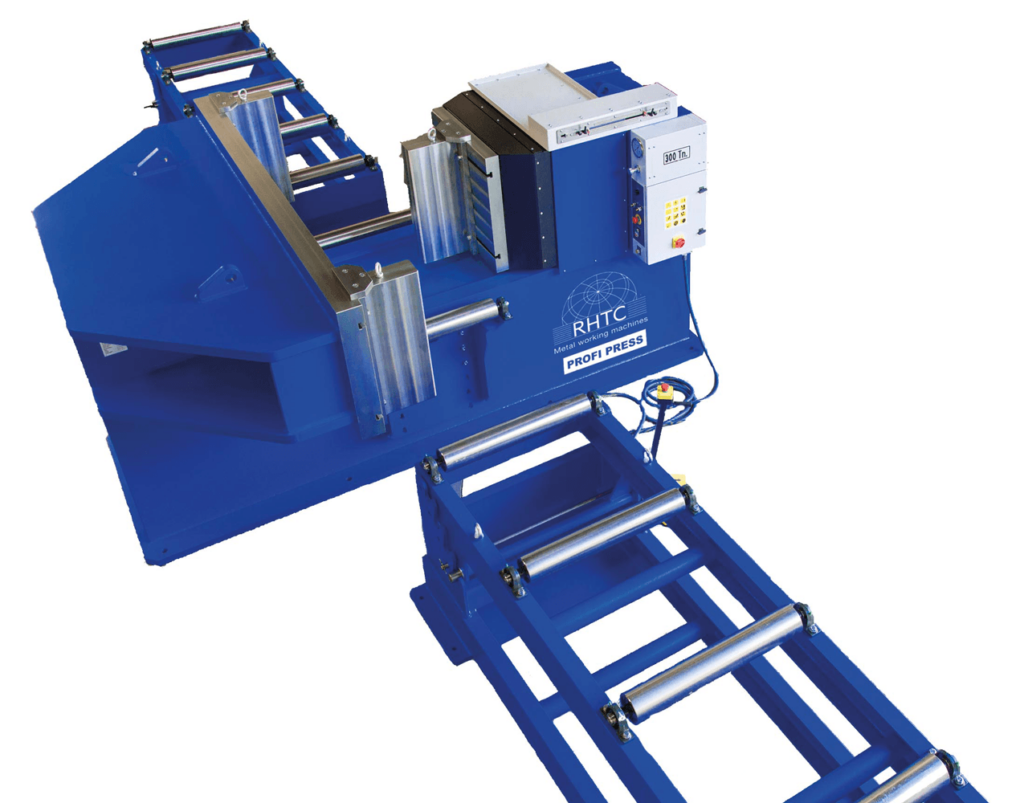 Our Profi Press cambering press features an in height-adjustable accompanying roller at both sides of the machine. Furthermore, its double acting cylinder (including anti-turning system) has a chrome plunger and limit switches to regulate the cylinder stroke. Also, the hydraulic unit works with 2 speeds (with an automatic disconnection of the high speed when it feels counterpressure). Additionally it has a pressure regulator and a gauge in tons. The control panel of this straightening press features a selector for manual or semi-automatic operation and a selector for the two different cylinder speeds (fast approach speed and slow working speed). With the low voltage electric pedals, you can operate the hydraulic press.
High Quality Straightening Presses
We can deliver these hydraulic straightening presses with several options such as side benches with guide rollers, a larger piston stroke / vertical light or Siemens NC-control. It is also possible for us to adapt the dimensions to your needs to fulfil all your requirements for this type of  press.
We deliver the Profi Press cambering press with a warranty of 2 years. These presses are produced with solely high quality components for the best possible quality (fulfilling the latest CE-regulations as well).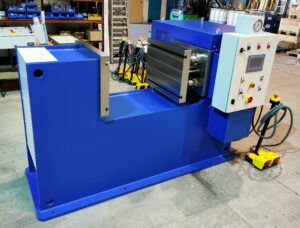 Let's Get Started
' PRESS TO IMPRESS '