Next month RHTC exhibits at the Technishow 2020! From the 17th until the 20th of March you can find us at the Jaarbeurs Utrecht: Hall 7, Stand B134.
The TechniShow is the largest trade fair of the Benelux in terms of manufacturing and industrial production techniques / processes. We have a stand of 84 square meters, where we will show many of our hydraulic presses, punching machines and profile bending machines.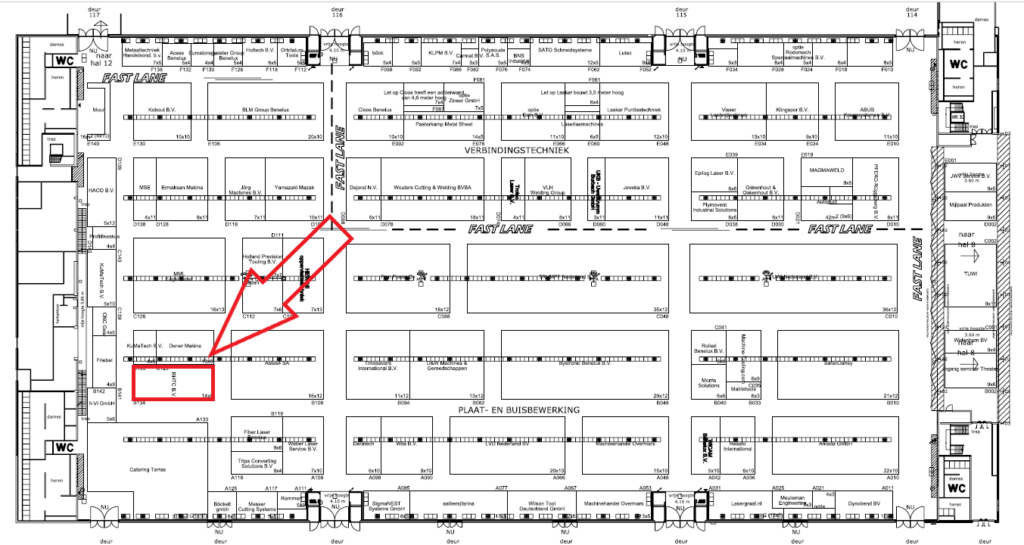 For example, we will present our 100 ton manually movable portal press with an extra wide working width to straighten and press large materials. However, next to that, we will also show our well-known hydraulic workshop presses. Furthermore, there will be 2 C-frame presses, our horizontal bending / straightening press, our profile bending machines and, last but not least, our punching machines.
We show a wide variety of metal working machines for a wide variety of branches! We would like you to get to know the Profi Press, Profi Punch and Profi Bend! So do not hesitate and visit RHTC at the TechniShow 2020!
We would like to invite you to come over to our stand! We look forward to demonstrate our machines and drink a coffee (or beer) together! You can register yourself for free via this website: https://www.databadge.net/estc2020/reg/tec/?link=57d4b30895485c42b43d&lan=NL
See you soon and stay tuned!
P.S. If you do not have time to visit the exhibition in March, please contact us for a visit to our showroom! Here we can demonstrate all our machines and we can drink a coffee (or beer) here as well! Give us a call: +31 486 463033, we are happy to show you around!