Our hydraulic press accessories, punching tools and tooling for the profile bending machines are directly available to perform specific tasks or to make your work easier.  
Hydraulic Press Accessories
Our hydraulic workshop presses can be delivered with a set of V-blocks to simplify your pressing jobs and to give extra support. We have them available for every workshop press model, both the manual workshop presses as well as the motorised workshop presses. Most people use these V-blocks for round metal rods and pipes and the V-block set also functions as a small table-plate.
Next to the V-block set, we optionally deliver our workshop presses with a mandrel set. The pressure pins from the set have different dimensions and can be clamped into the piston head of the hydraulic press for an easy operation.
We supply several more hydraulic press accessories, such as a foot pedal or hand remote controller. If you have a specific requirement, please do not hesitate to contact us, we are happy to help.
Punching Tools
Our punching machines can be delivered with a lot of punching tools (standard or custom-made). We offer a wide range of punch tools, for example: slotted hole punches, wedge shaped punches, pipe cutting tools and corner cutting notchers. Below you can find a few examples of the punch tools that we deliver with our Profi Punch. In this video on our YouTube-channel you can also see various tools in operation. These tools can be used with our hydraulic presses as well.
Profile Bending Machine Accessories
We supply our profile bending machines with several roller-sets for an excellent performance of your desired bending job. The rollersets are available in various materials and sizes. The profile bender accessories also include a spiral bending device, a yoke and distance rollers.
Contact Us
Please fill in the contact-form or send us an e-mail if you are interested in one of these accessories. Below you will find a wide range of examples to give you an idea of the tools that we deliver with our metal working machines.
Do you have a specific task for one of our presses, punching machines or profile bending machines? Let us know your requirements, because we supply tailor-made tools and accessories as well.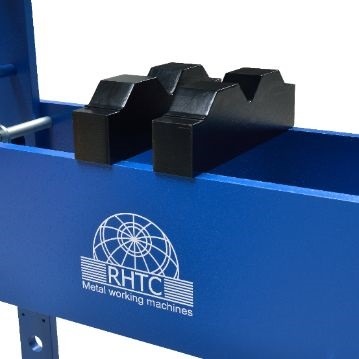 V-block set
 V-block sets for extra support, available for every workshop press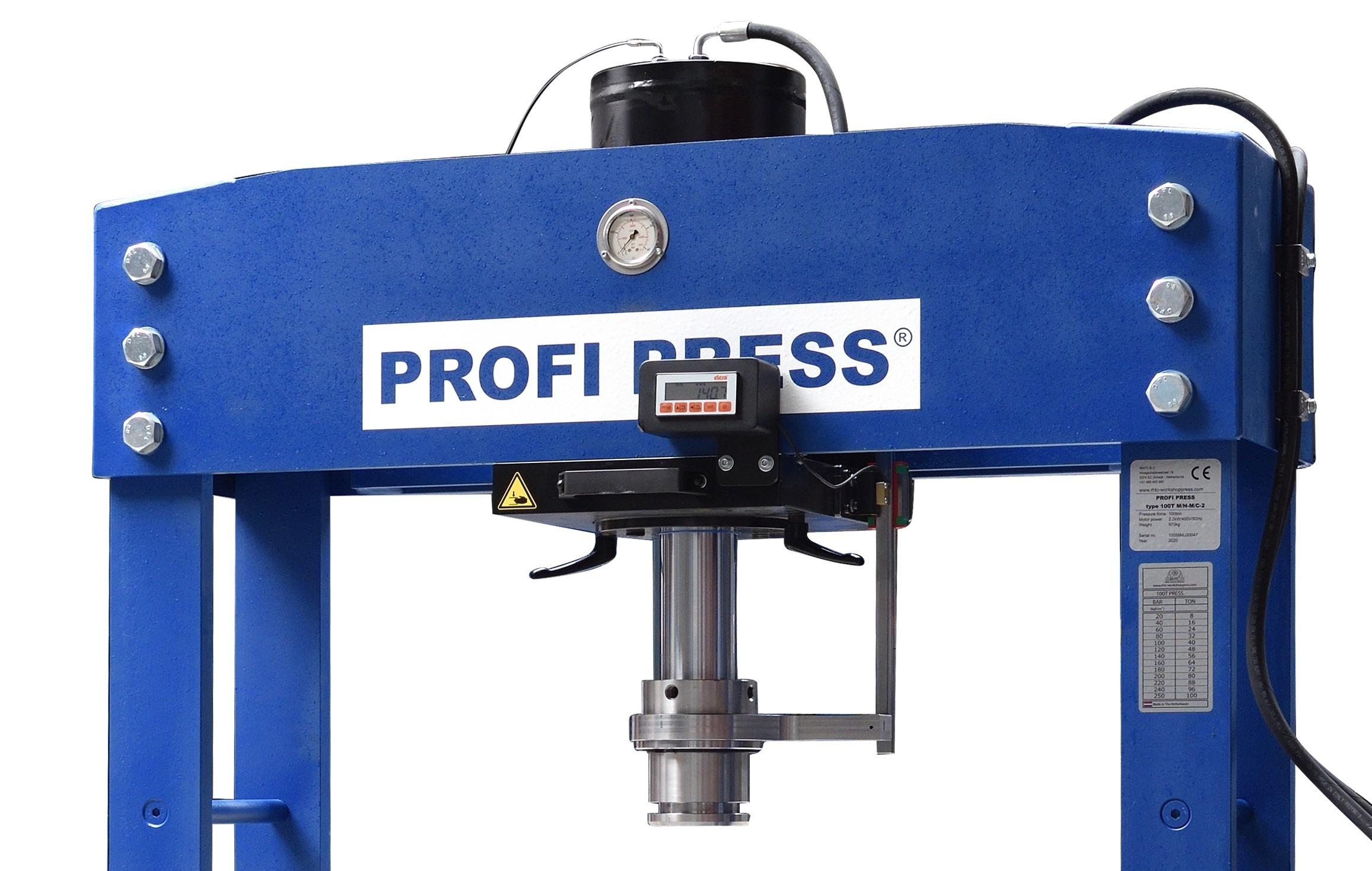 Digital stroke read-out
We can offer a digital read-out for the cylinder stroke on all our workshop presses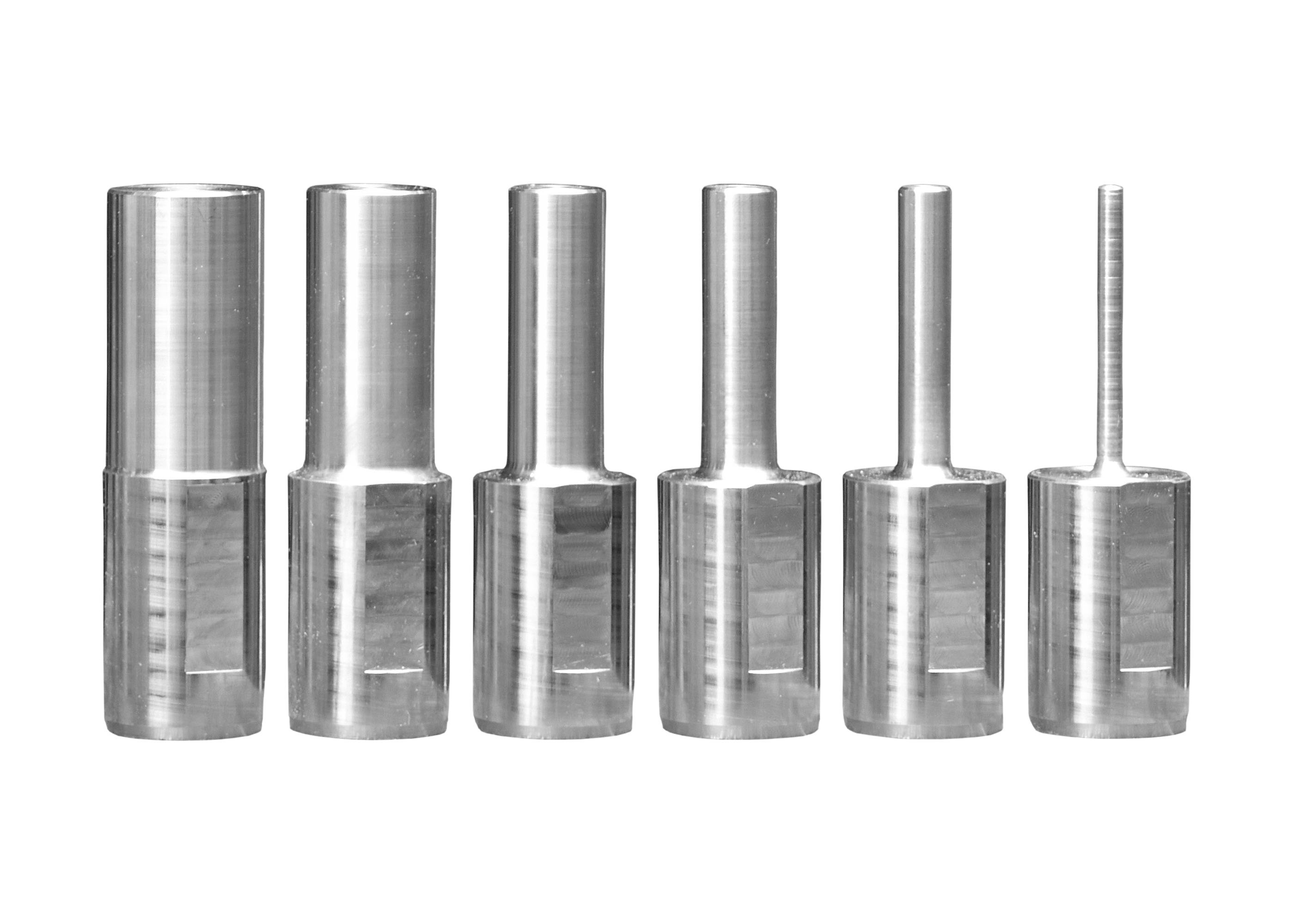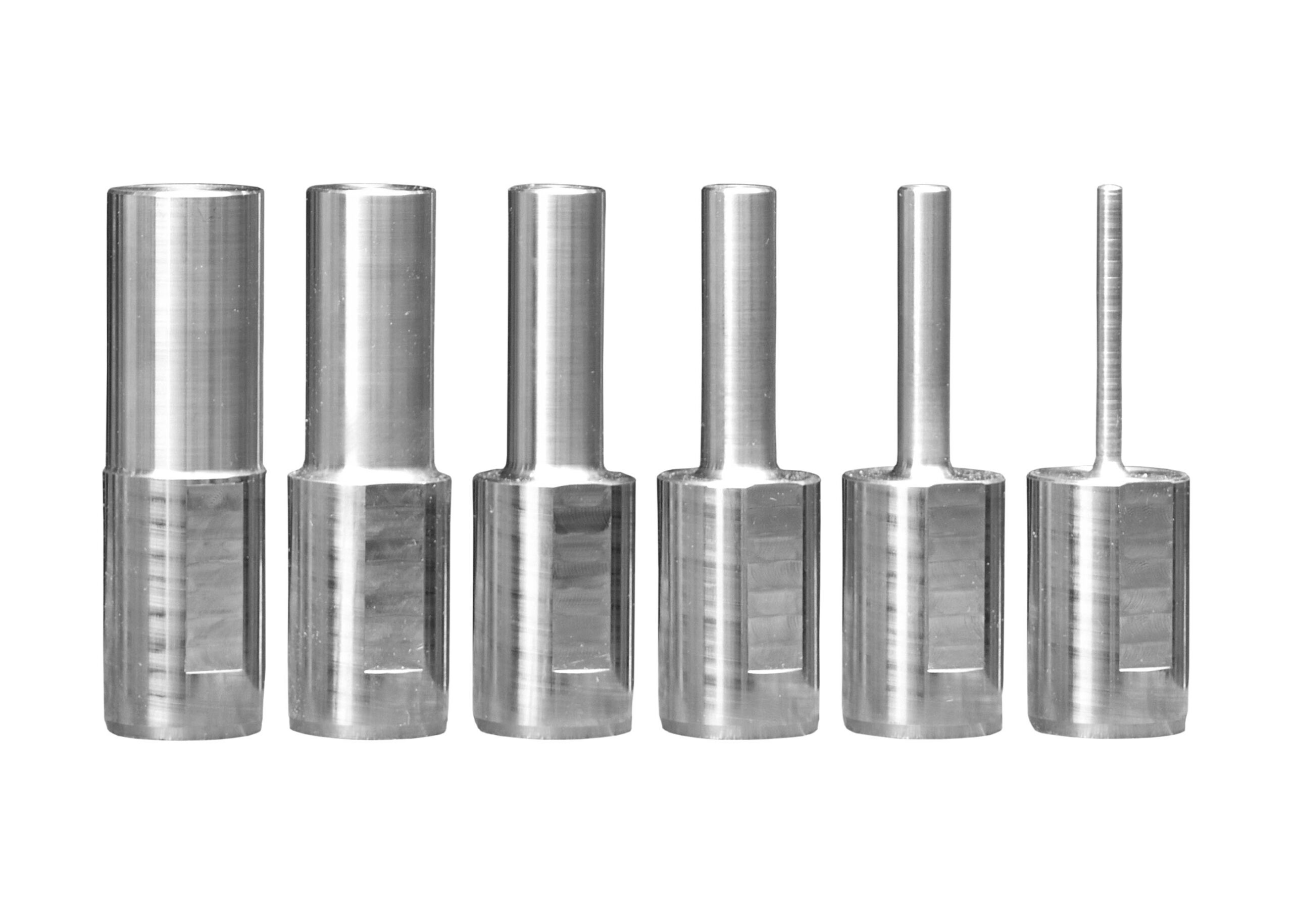 Mandrel-set (for 50 ton HF-2)
This mandrel-set (Ø 5, 10, 14, 18, 24 and 29 mm) is available for the 50 ton HF-2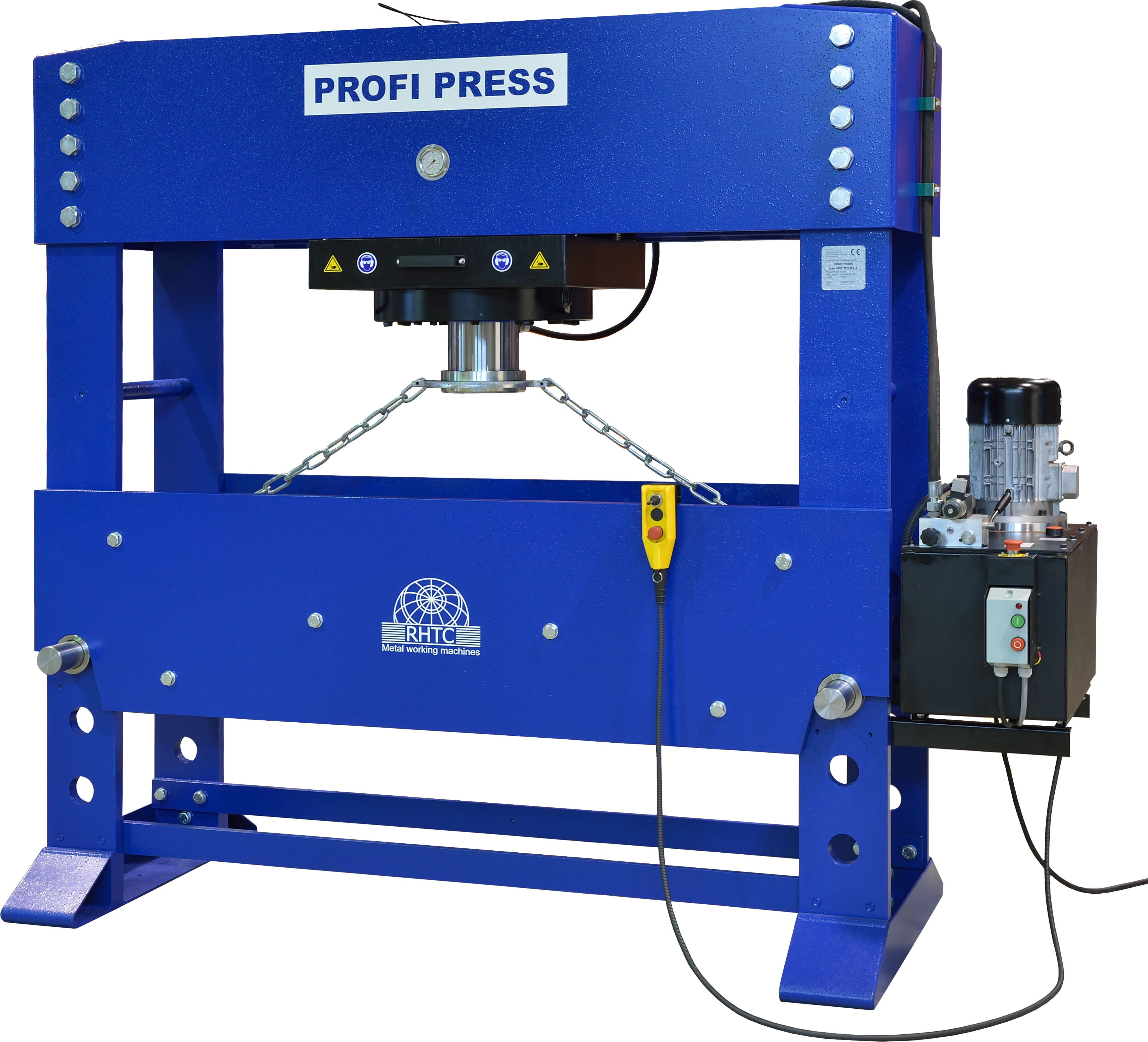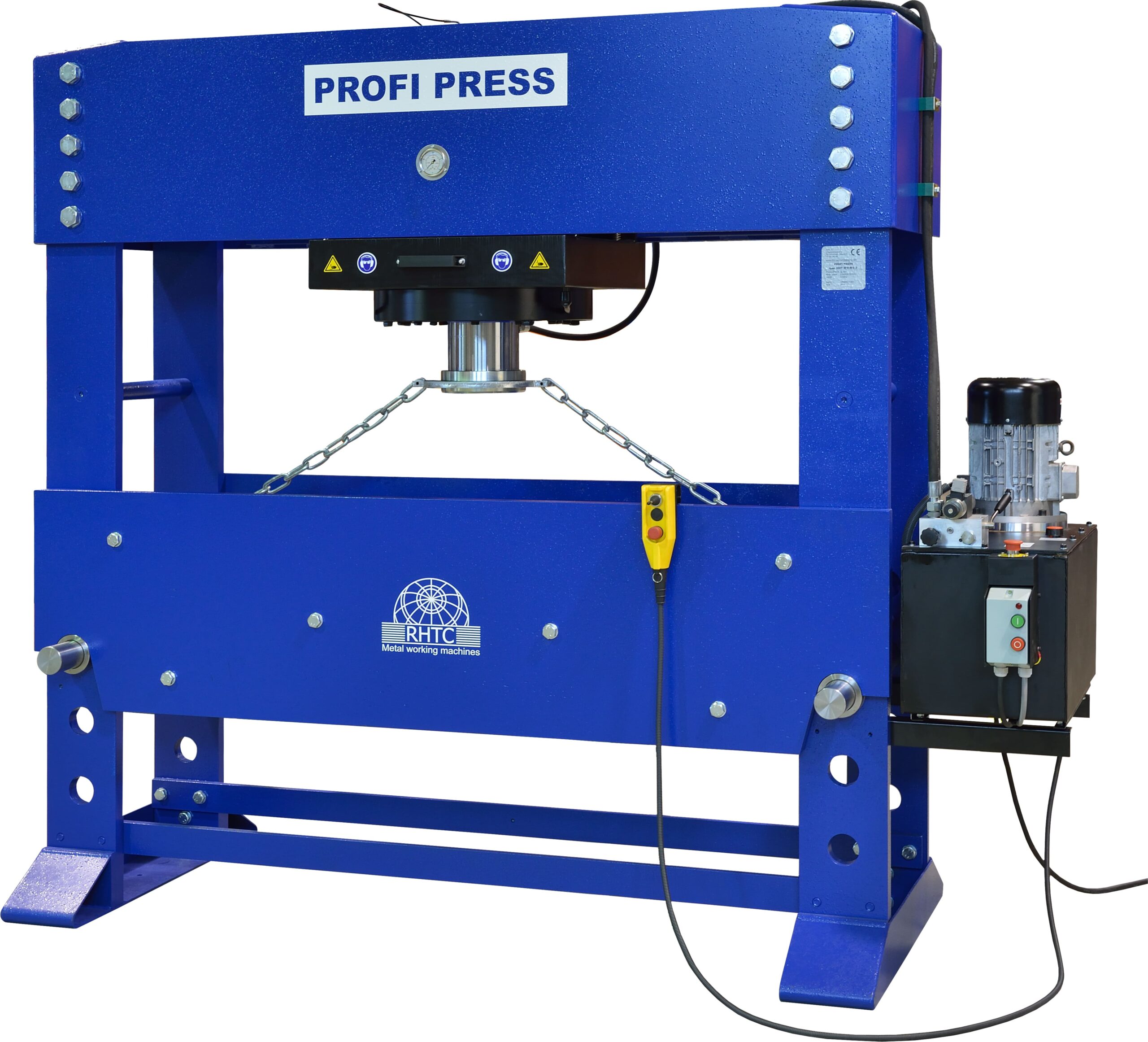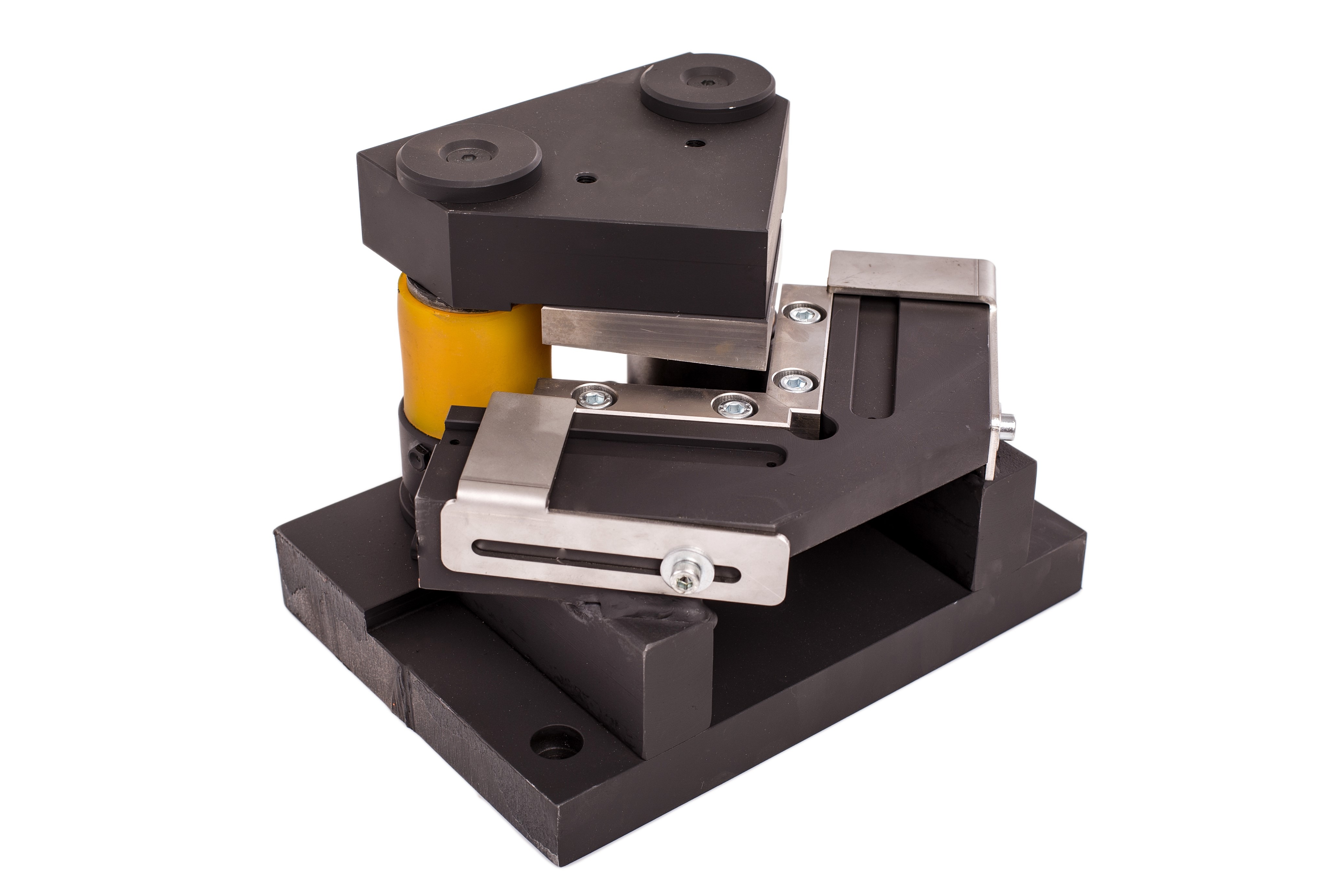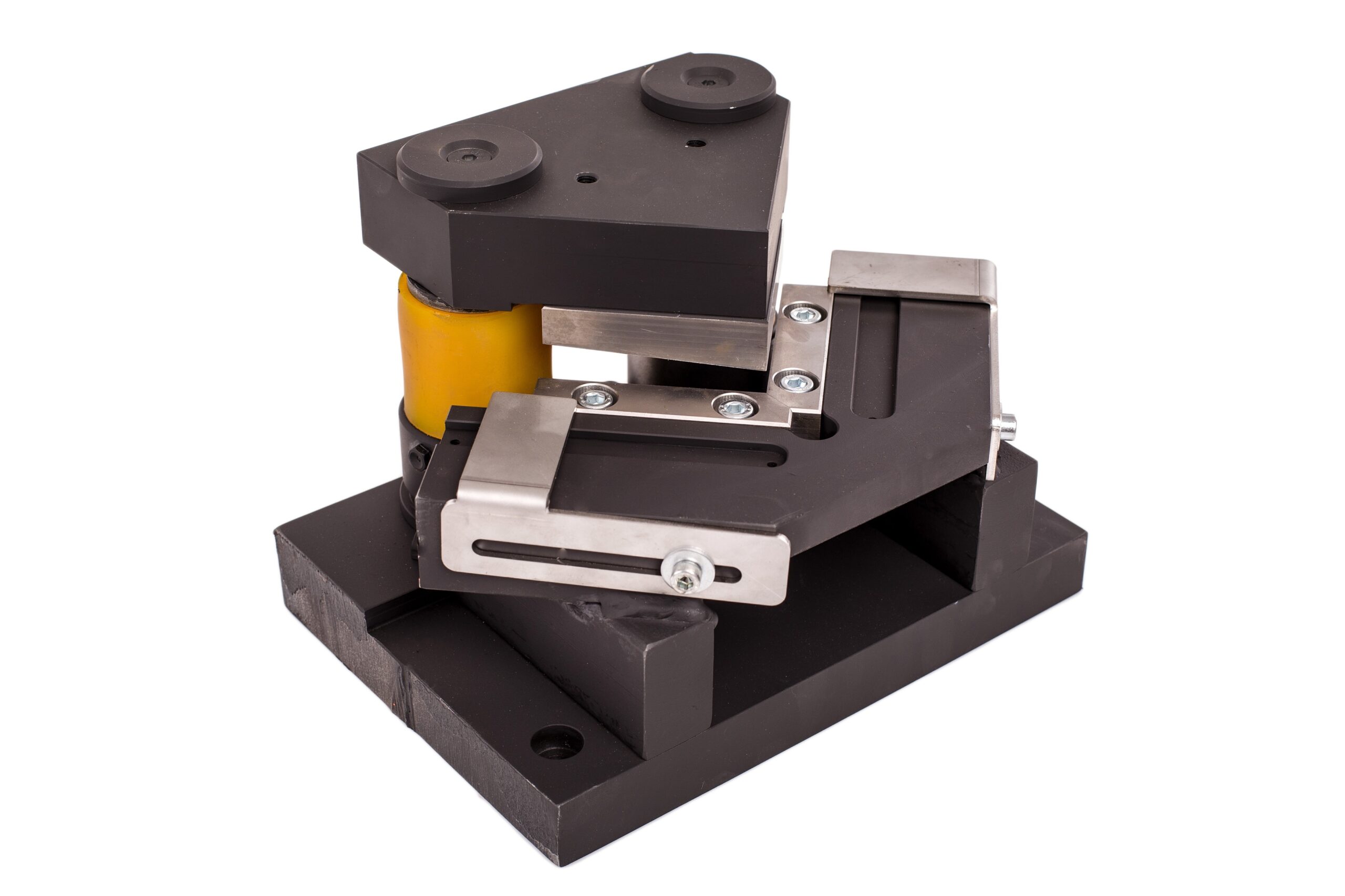 Corner cutting notcher
This corner cutting notcher can be used with our Profi Punch or some of our hydraulic presses for cutting 90° angles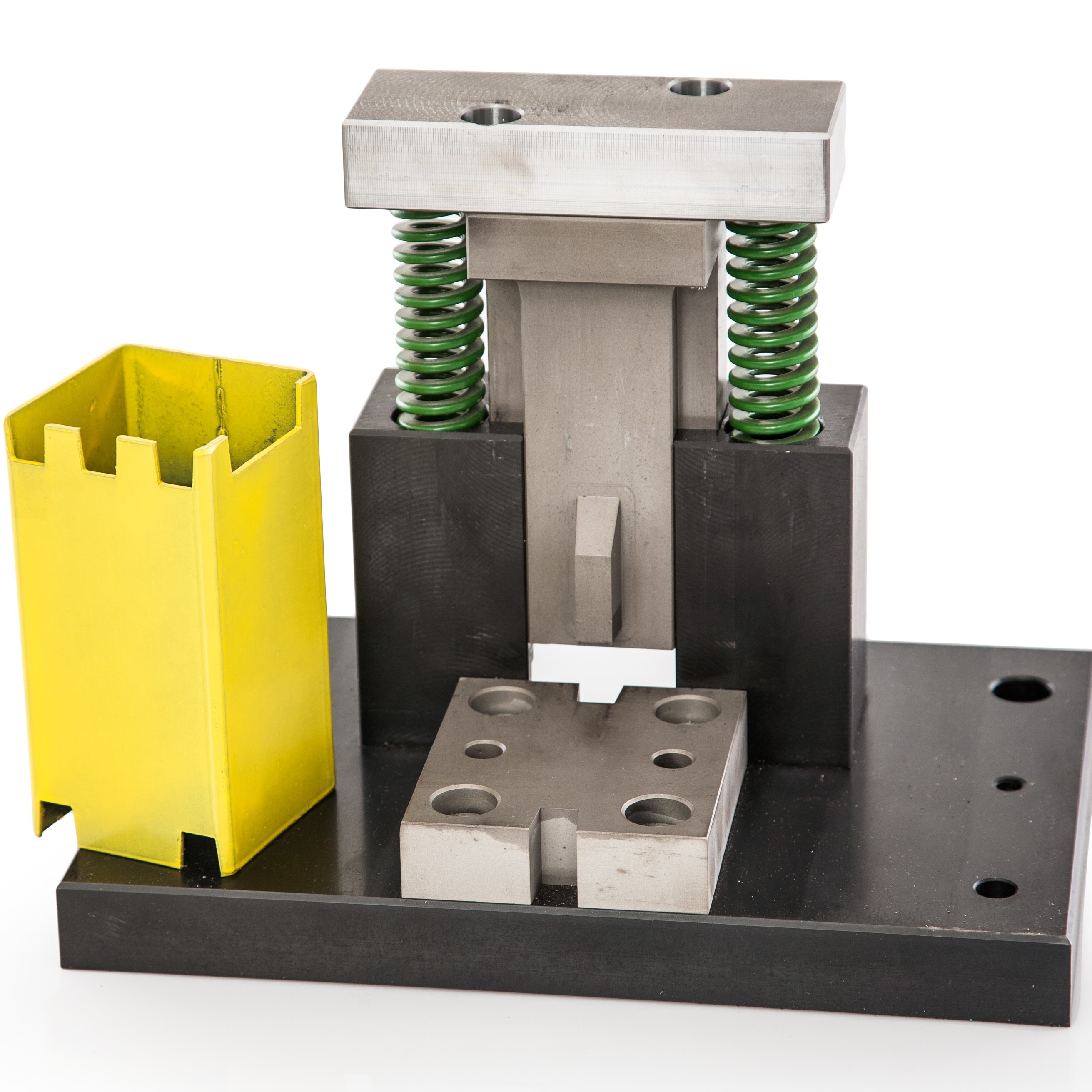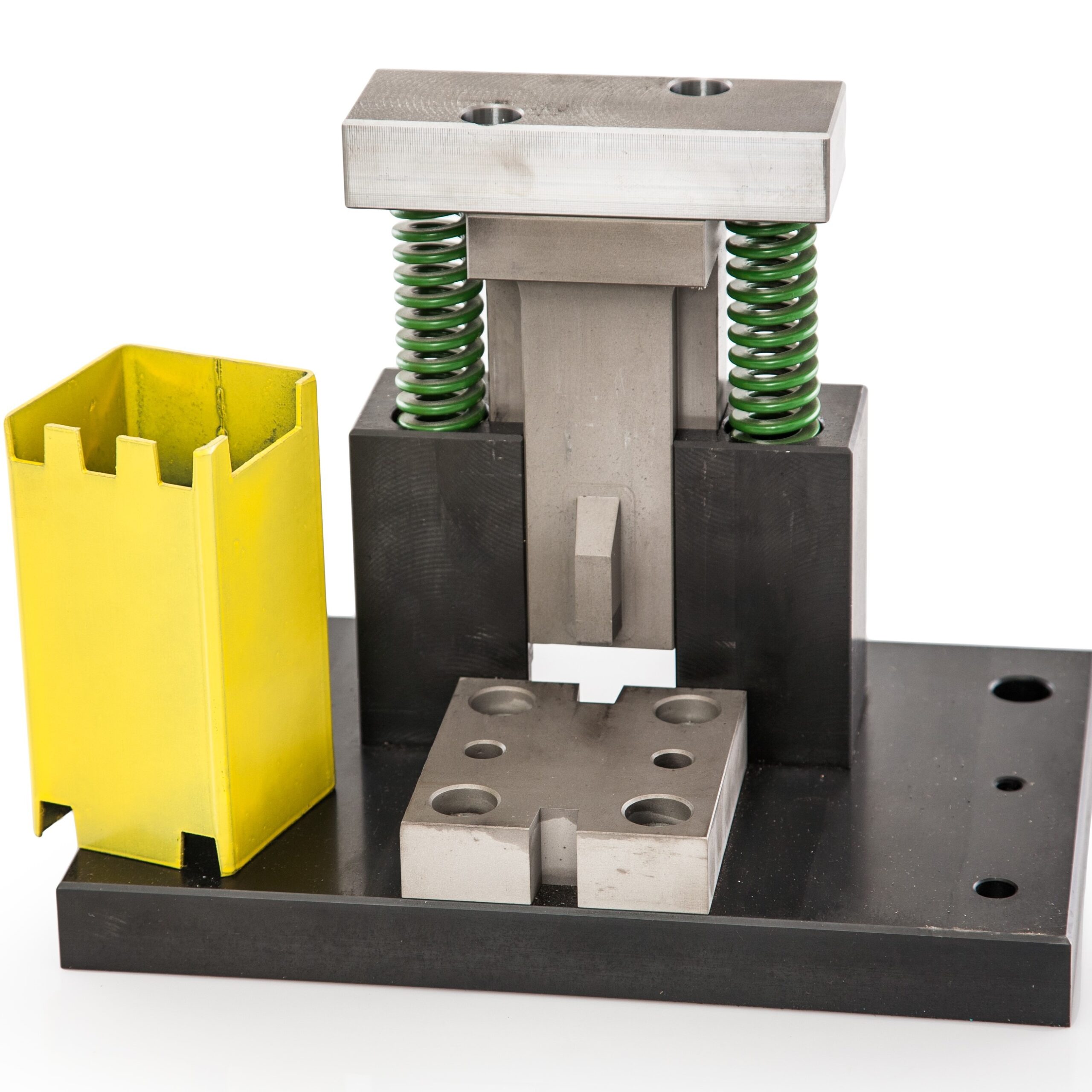 Slotted hole punch
A punch-tool for punching out a slotted hole in a metal sheet. Can be used with our Profi Press or Profi Punch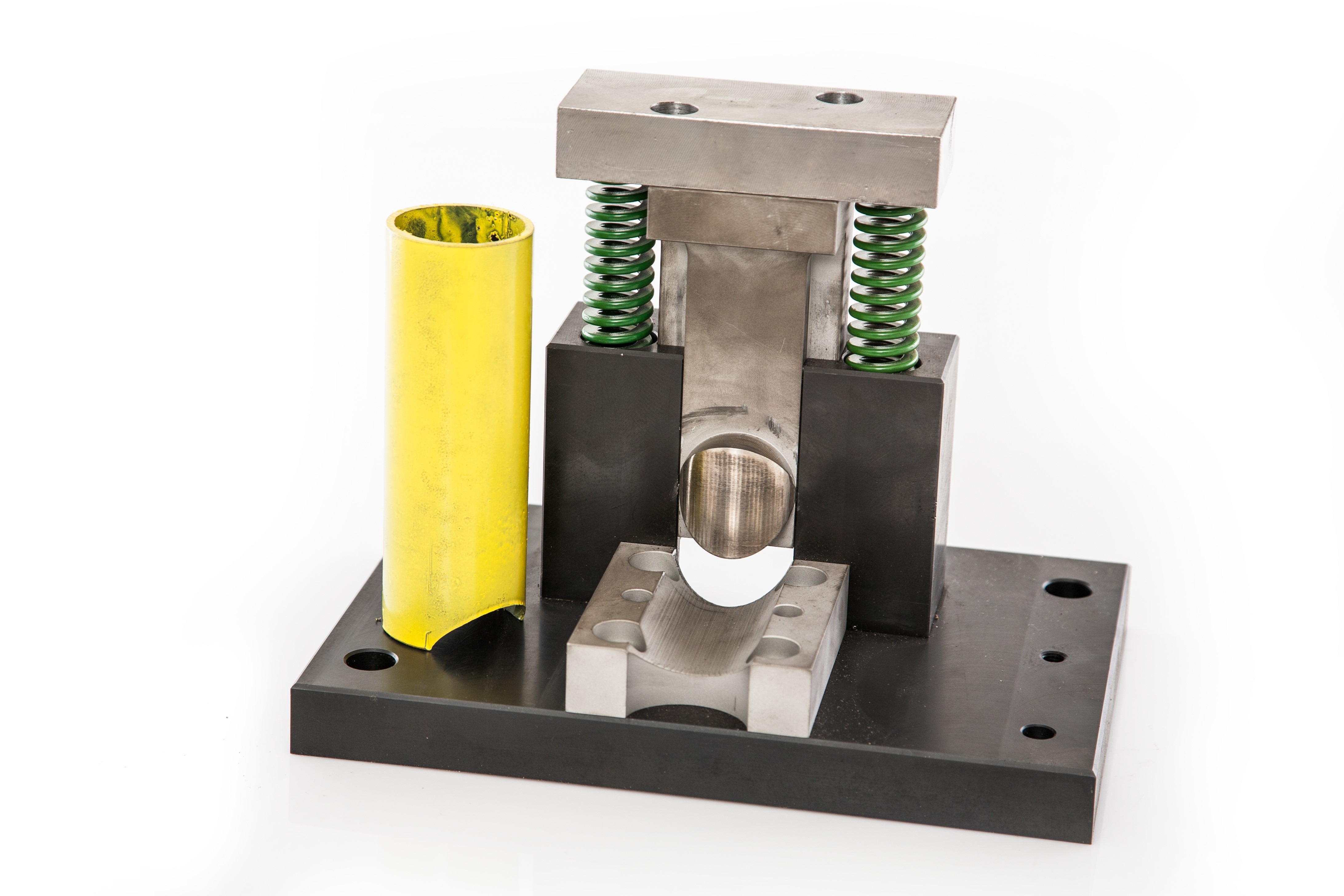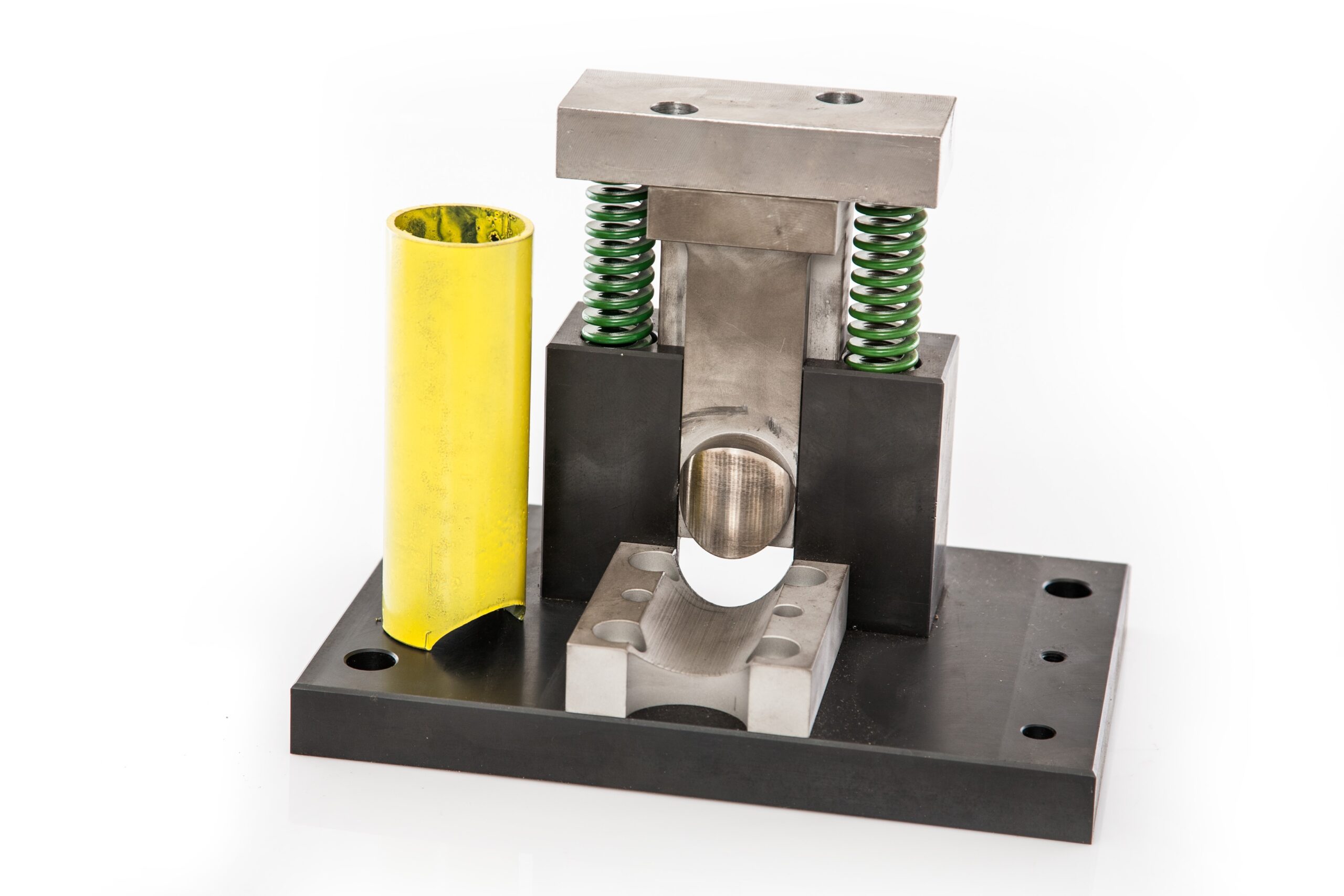 Pipe cutter perpendicular
This pipe cutter for our punching machines is available for perpendicular pipes in 3/4″, 1″, 1 1/4″ and 1 1/2″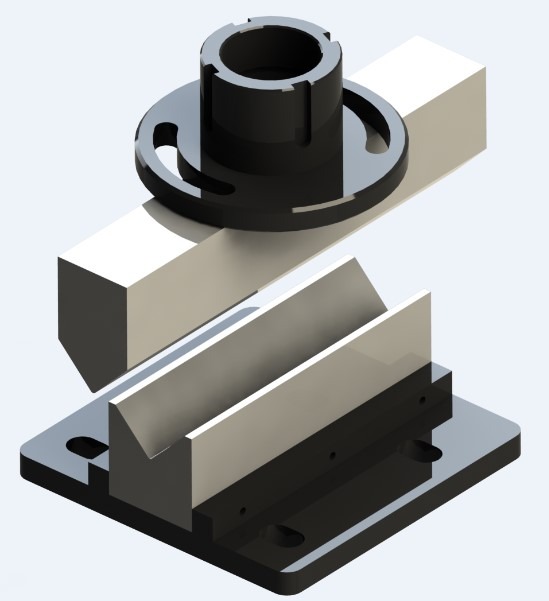 Sheet bending tool
A punch-tool for bending sheets up to 200 mm length with a max. thickness of 8 mm. Can be used on our PPC-28 C-frame press.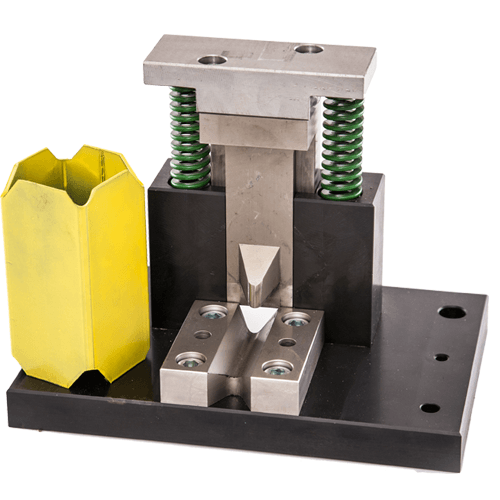 Corner Wedge Shaped Punch
A punch-tool for punching out a specific shape (custom-designs available!)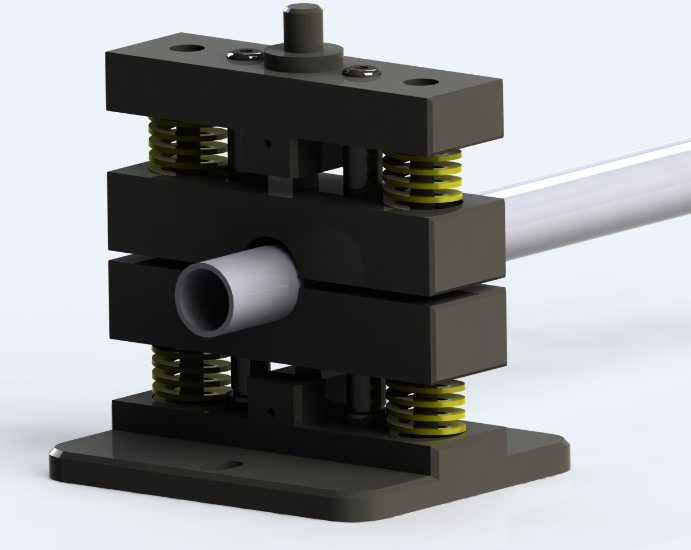 Tool for punching holes in pipes
This tool is suitable for punching holes in both sides of a pipe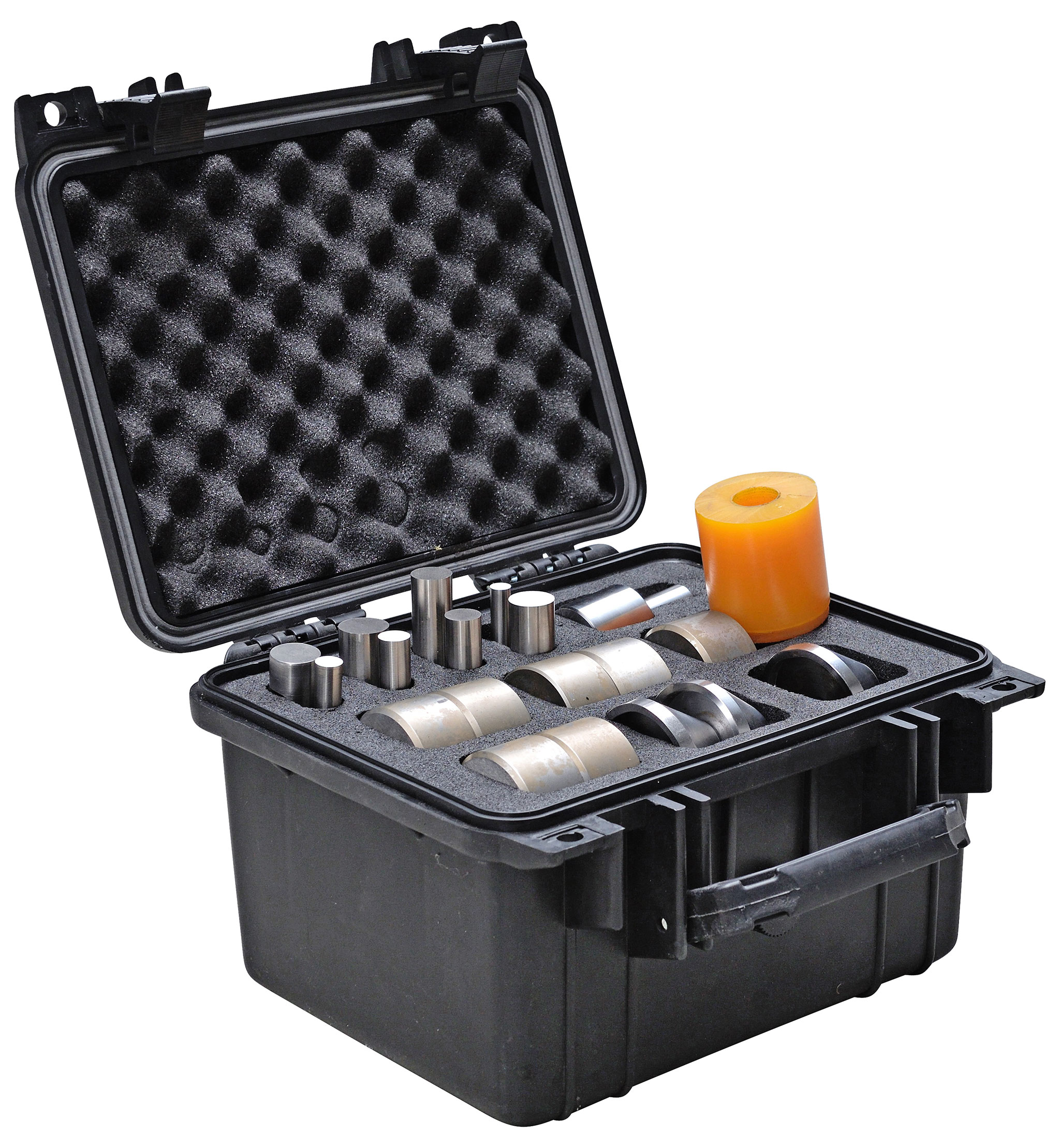 Toolingset with stamps & dies
This toolingset contains stamps in various diameters with dies for the stamps. Can be used with the Profi Punch '16 and PPC-28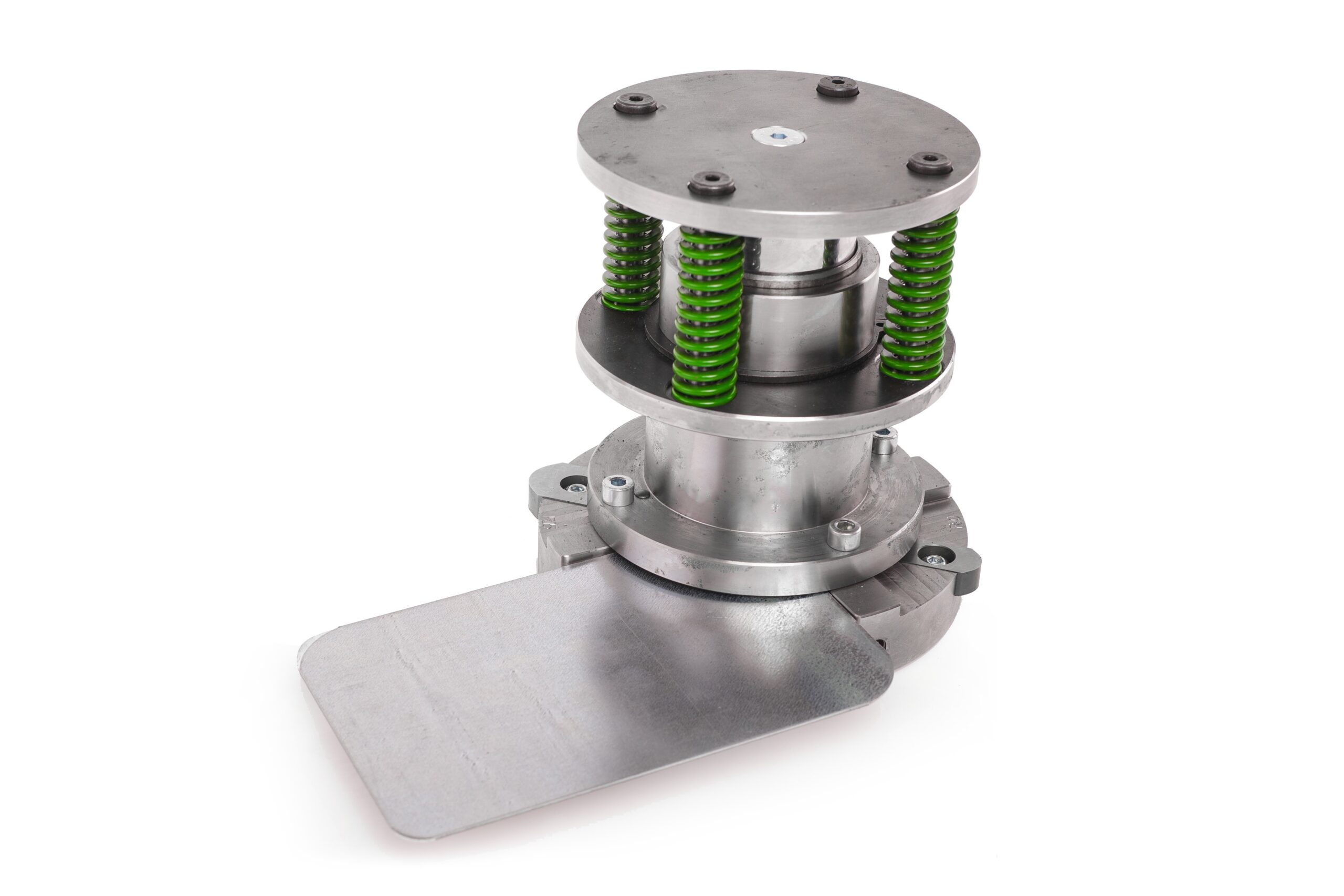 Corner rounder notcher
Rounding notcher (radius 10, 15, 20 and 28 mm), for the Profi Punch or some of the hydraulic presses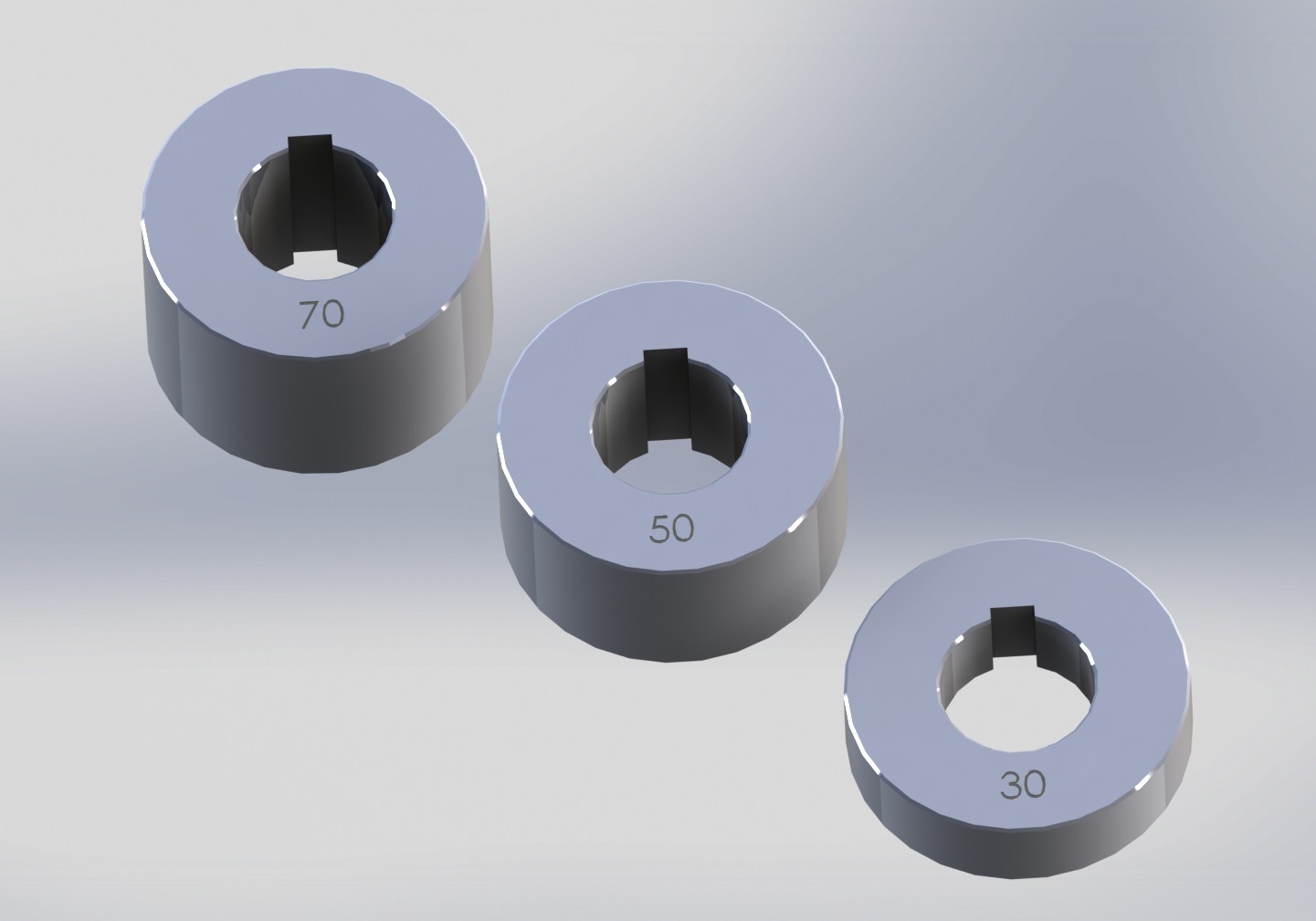 Distance rollers
Our profile bending machines can be delivered with distance rollers for various bending tasks (available in 30, 50 & 70 mm)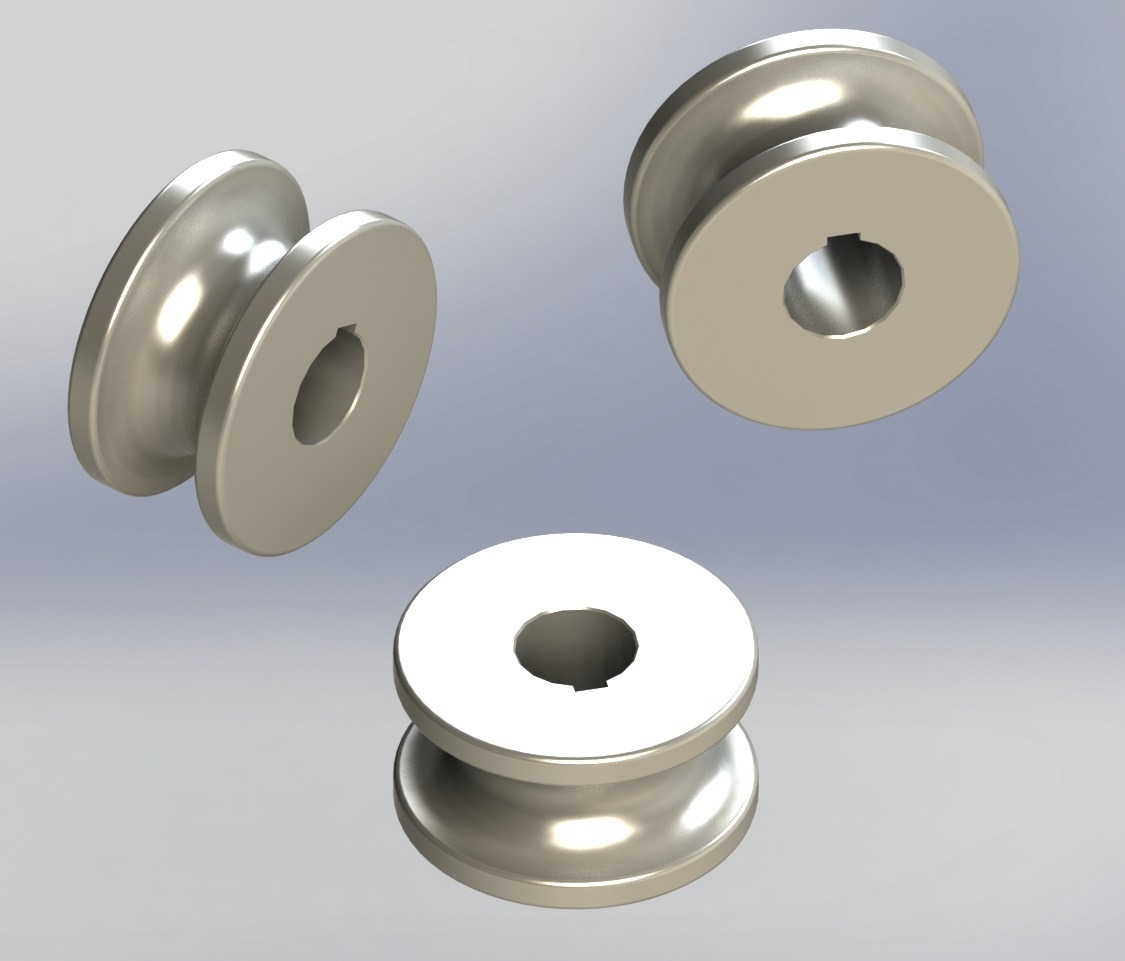 Rollersets for the Profi Bend
The Profi Bend can be delivered with several roller-sets (different sizes and material available)
Let's Get Started
' PRESS TO IMPRESS '