High quality hydraulic presses, mechanical presses, punching machines and profile bending machines, all made in Europe
PROFI PRESS – PROFI PUNCH – PROFI BEND
Because the job needs to be done. Whenever. Wherever.
Our worldwide dealernetwork
We deliver our Profi Press hydraulic presses & mechanical presses, Profi Punch punching machines and Profi Bend profile benders via our global dealer network. We have more than 100 dealers all over the world.  Together with our dealers we provide first class local support and service for our high quality hydraulic presses, punching- and profile bending machines.
We are also a member of the EAMTM: the European Association of Machine Tool Merchants. The association represents more than 150 dealers in 20 countries. The EAMTM exists foremost to promote high trading standards & mutual trust. Many members of the EAMTM sell our high quality hydraulic presses, profile bending machines and punching machines.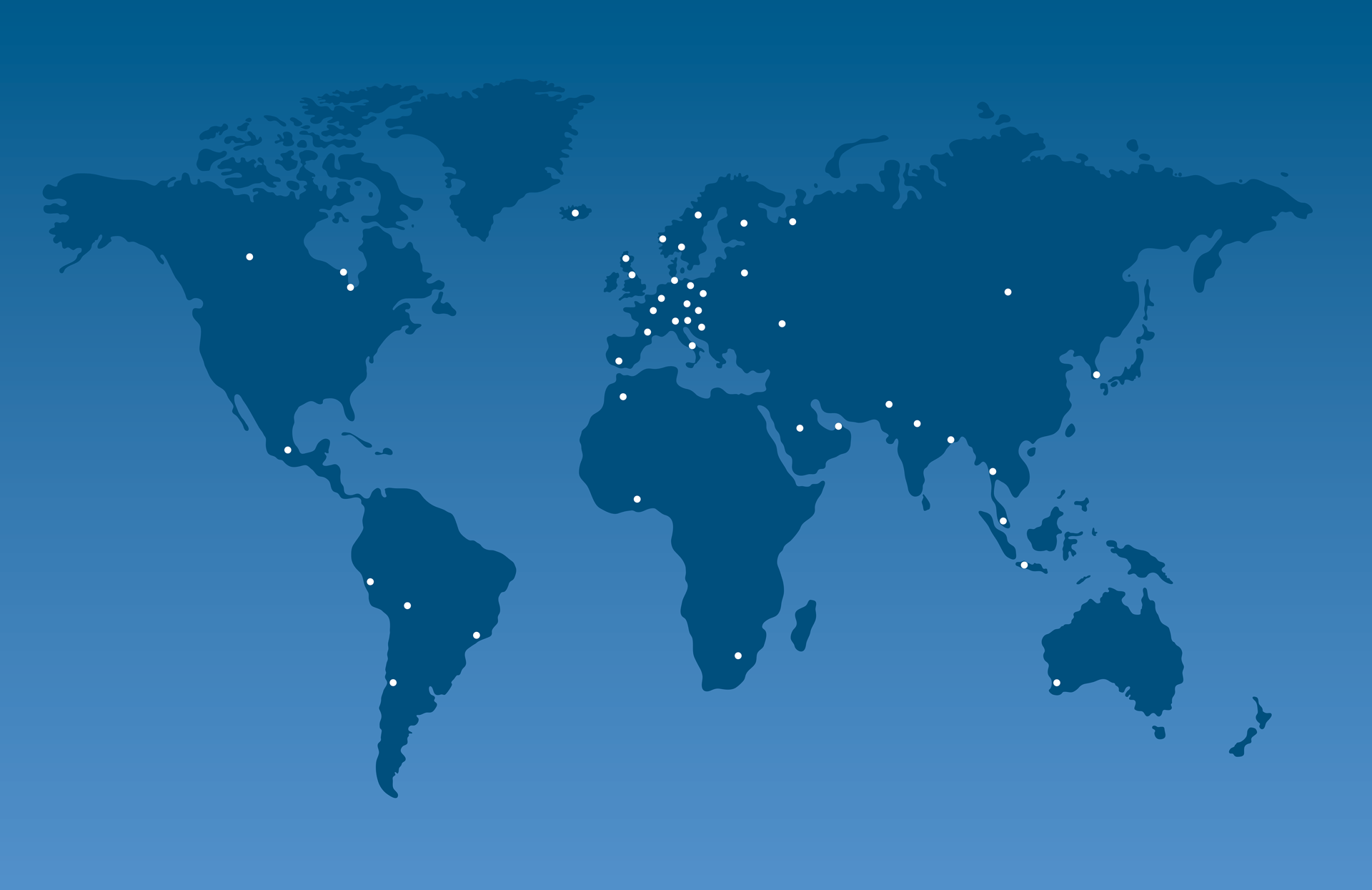 We would like to wish you and your family a merry Christmas and a happy and successful 2021! Especially this year we would like to thank you for the pleasant business relationship. Thank you for your trust in our company and we hope to continue our cooperation in the...
read more
Our machines for every branch
Customers from a wide variety of branches use our machines. Since we produce custom-made presses as well, our hydraulic presses perform their tasks in almost every possible branche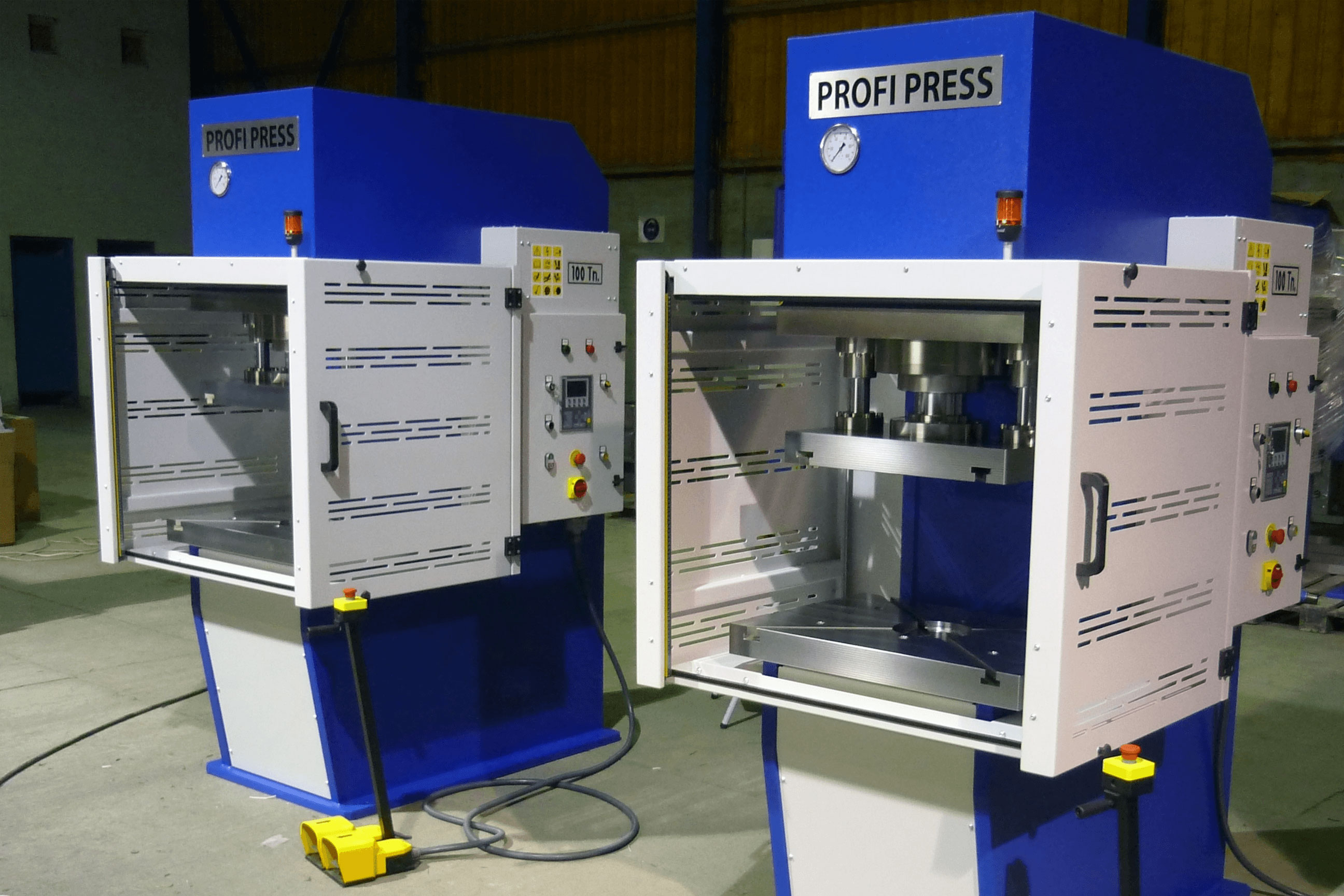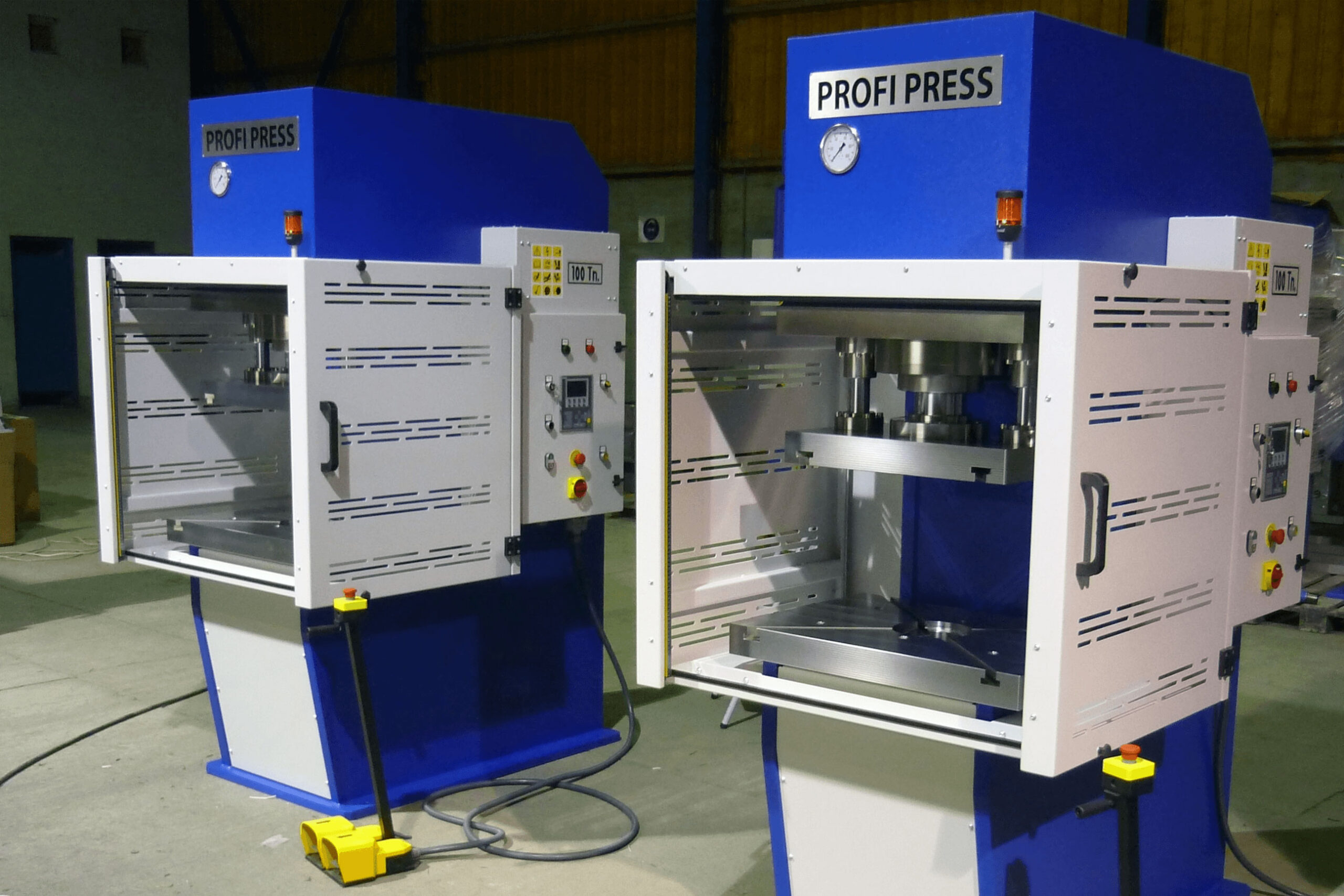 Presses for automotive industryMany of our C-frame presses are being used for developing and testing parts in the automotive industry.
'Be impressed by our PROFI PRESS'
Let's keep in touch