This week is going to be diverse with many different hydraulic machinery deliveries!
Yesterday we received orders for our manual workshop presses, motorized workshop presses and profile bending machines. And last Friday we received an order for a 160 ton portal press with manually movable portal and cylinder. All these orders / machines will leave our warehouse this week.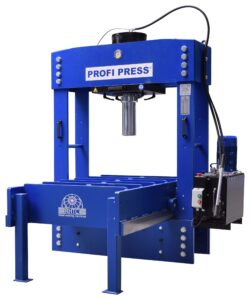 Furthermore, we received our punching machines back in stock yesterday as well, so the pending orders for the hydraulic punching machines will be delivered to our customers this week too.
Additionally, this high speed 100 ton C-frame press (PPCF-100 with an extra-long cylinder stroke) is finished now and ready to cross Europe for a delivery early next week.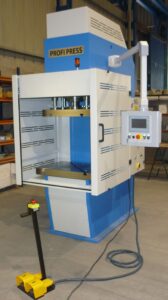 We look forward to find out what this week will bring us on top of this all. Have a great week!