Last week we delivered this heavy-duty workshop press (300 ton) with some customized accessories to our customer in Arnhem, the Netherlands and we could not be happier about this delivery!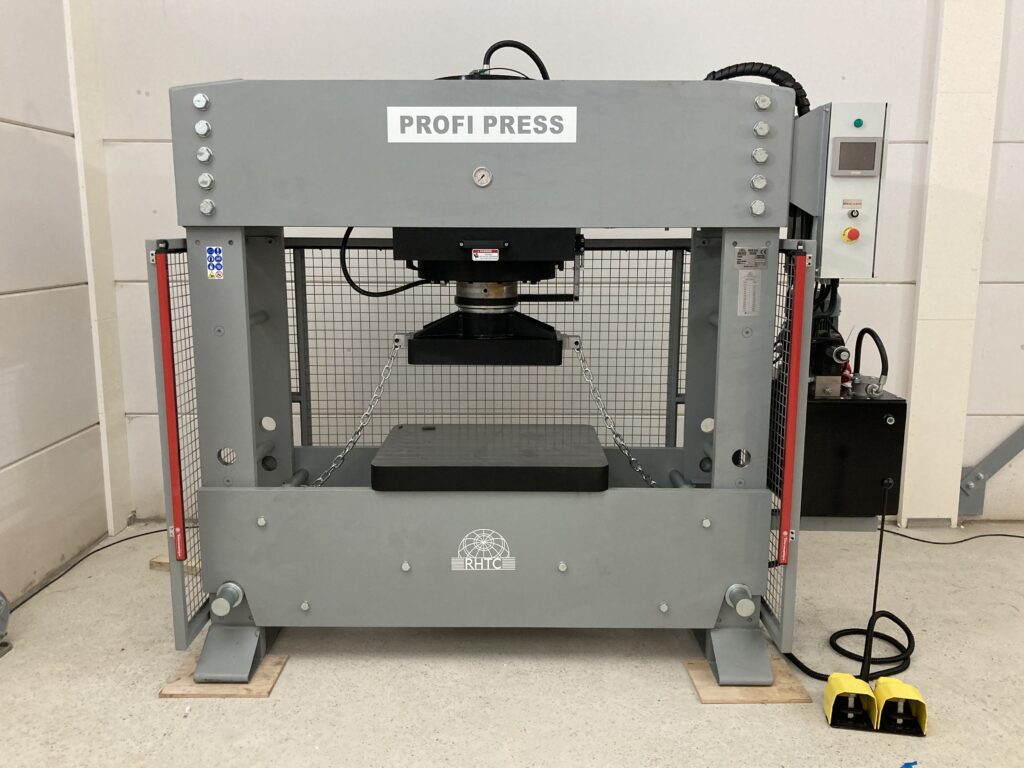 Our first contact was in June 2022 and we spoke a while about our production presses. Together with the customer we visited another client of ours who works with a customized 500 ton production press. They liked the press (who wouldn't?!) but after some more discussions about their needs, we came to the conclusion that a heavy – duty workshop press with a 300 tons capacity would be a better fit for them.
In October 2022 time became tight and during our busy week at the EuroBLECH we had several phone calls because we needed to discuss final details about their customized accessories (table plates according to their needs and NC-control with an auto-mode included). It was also necessary to promise a delivery date in the second week of January before they could finalize and send us the purchase order. We shook hands digitally and the deal was done!
And look where we are now: we kept our promised delivery date and even more important we delivered the 300 ton workshop press with the customized accessories just like they wanted! Now, the R&D department of this company can start their investigation with this hydraulic press to develop their mission: cutting the costs of electricity storage. We wish them many happy and innovative research hours with it. Soon we will visit to hear about- and see their work with this heavy-duty workshop press (300 ton).
Are you also looking for a workshop press (or any other hydraulic press) and a smooth and happy purchasing process? Contact us today and tell us all your needs, we are always here for you and glad to be at your service. Speak soon!