A couple of weeks ago we received an order for a custom-made C-frame press. The customer who bought the hydraulic press, is going to make a couple more adjustments to the machine as well. Once the tailor-made construction is finished, it will be used as a spring testing machine that is fully produced according to the special requirements of the end-user.
A good and clear communication is essential for these special hydraulic press projects.
Since the hydraulic press has a custom-made design, every little detail needs to be discussed. One of the steps in the process for these special hydraulic press projects is discussing the technical drawings. We aim to send the drawings of the machine within a couple of weeks after receiving the official order confirmation. Together with our customer we check the drawings, make little adjustments (if it appears to be necessary) and after signing them for approval, the production of the press will start. Of course we will keep our customers informed along the production process, because a clear communication is the key for success!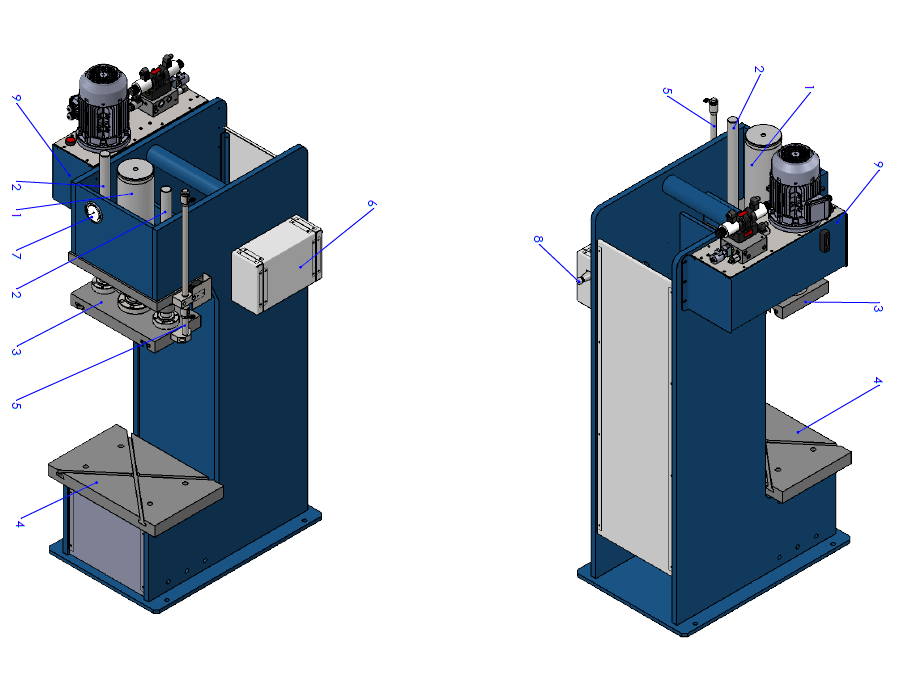 Once the machine is finished, we invite our customers to come over to the factory. Together we will perform the final check before the hydraulic press will be shipped. When a customer is not able to visit the factory (since we deliver our hydraulic presses all over the world and the factory is in Europe), we will make some tests and record it on video. Afterwards we will schedule the transport to make sure the machine will reach our customer as soon as possible.
The request for this special C-frame press was made via our website in April, the order was placed at the end of June and we are planning to deliver the machine in October. This means that the fully custom-made hydraulic press will be running its tests before the end of 2019!
Are you also looking for a supplier that delivers high quality hydraulic presses in a tailor-made or standard design?
Give us a call or contact us for a meeting, we look forward to hear from you!