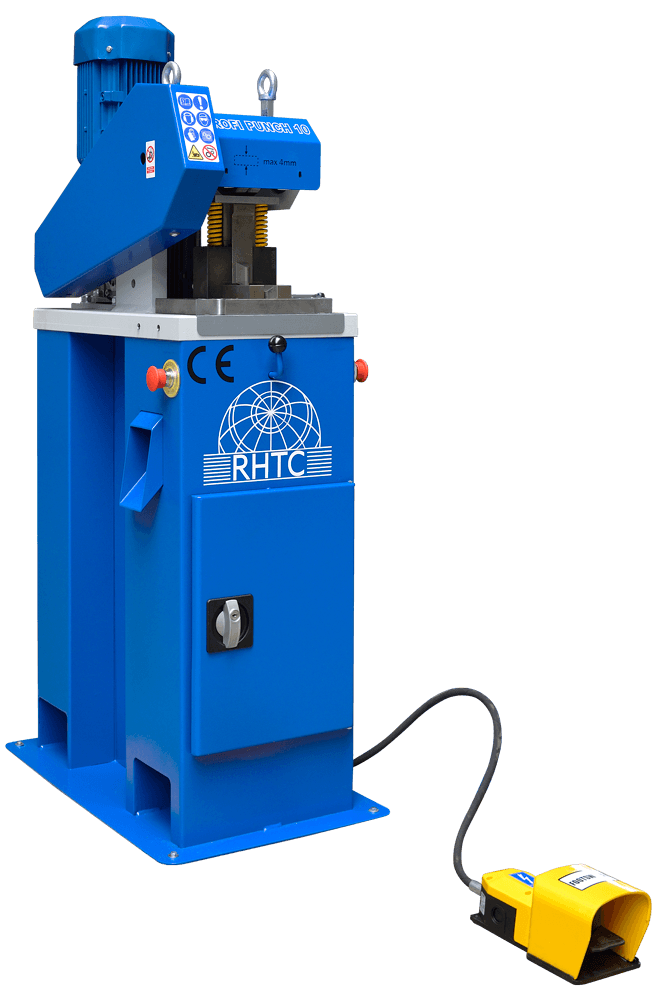 The Profi Punch '10 is an eccentric punching machine with an efficiency of 1600 punches per hour.
Our punching machines can be delivered with several punch tools (standard or custom-made). Thanks to its punching system, a wide range of punching operations can be done with only one machine (and the interchangeable tooling).
Made in Europe and directly delivered from our stock.
Technical specifications
Pressure force [tn]: 10
Motor power [kW]: 2.2
Single work cycle of punch [sec]: 1.7
Average output [punches/hour]: 1600
Total length [mm]: 680
Total width [mm]: 440
Total height [mm]: 1214
Weight [kg]: 190
Features
For punching sheets up to 4 mm
Manual / automatic mode
1600 punches / hour in automatic mode
Interchangeable punch tools, for example:

Corner wedge shaped punch
Pipe cutter for perpendicular pipe
Slotted hole punch
Corner rounding notcher
Corner cutting notcher
Hole puncher for pipes
Sheet metal cutter
' PRESS TO IMPRESS '
Let's Keep in touch