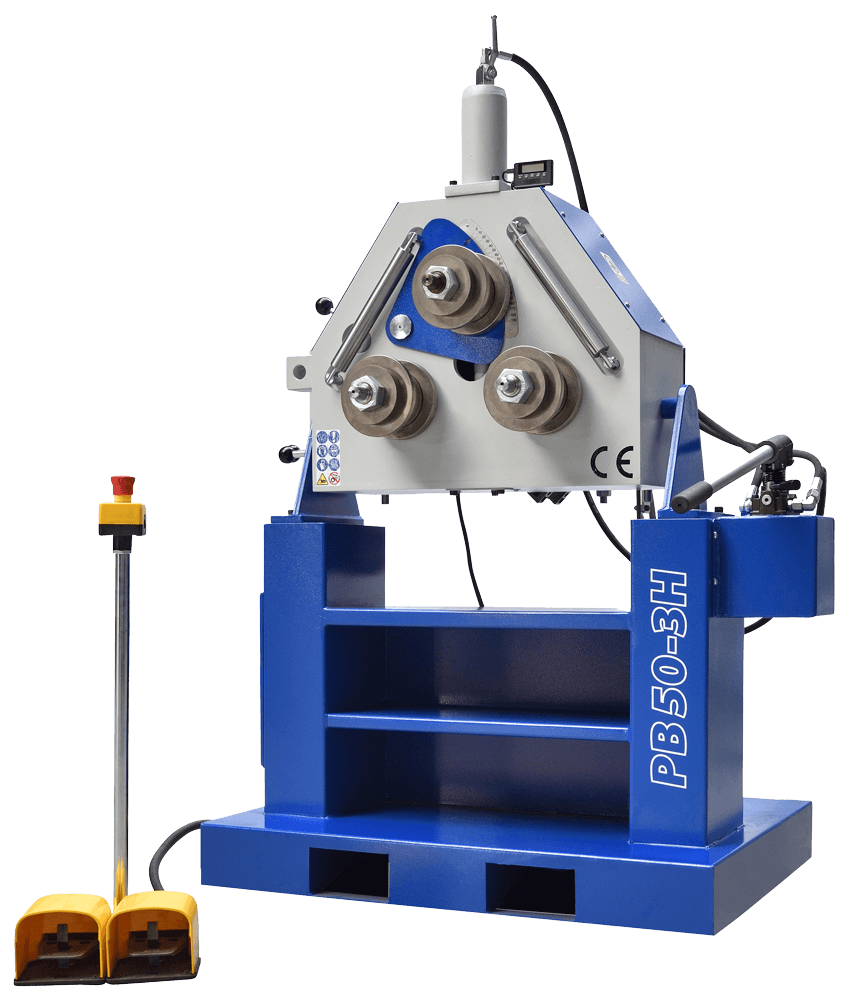 The PB 50-3H is a profile bending machine with an hydraulic adjustment of the upper roll by means of a hand pump. This Profi Bend model is also equipped with a digital read-out for the position of the upper roll.
All our profile bending machines can be used in a vertical and horizontal working position and are equipped with three driven rolls. It is easy to switch between two or three driven rolls by means of the handle on the side of the machine.
Made in Europe and directly available from our stock.
Technical specifications
Shaft diameter [mm]: 50
Roll diameter [mm]: 150
Rotational speed of rollers [rpm]: 10
Voltage  [v/Hz]: 400/50
Driving motor [kW]: 1.5
Adjusting way [mm]: 120
Weight [kg]: 430
Total length [mm]: 1200
Total width [mm]: 800
Total height [mm]: 1750
video-homepageFeatures
Hydraulic adjustment of the upper roll with a hand pump
Vertical and horizontal working position
Three driven rolls
Delivered with standard set of rollers
Foot pedal
Optional accessories
Special sets of rollers (steel or plastic)
Spiral bending device
Yoke
Distance rollers
' PRESS TO IMPRESS '
Let's Keep in touch