Production press (1000 ton)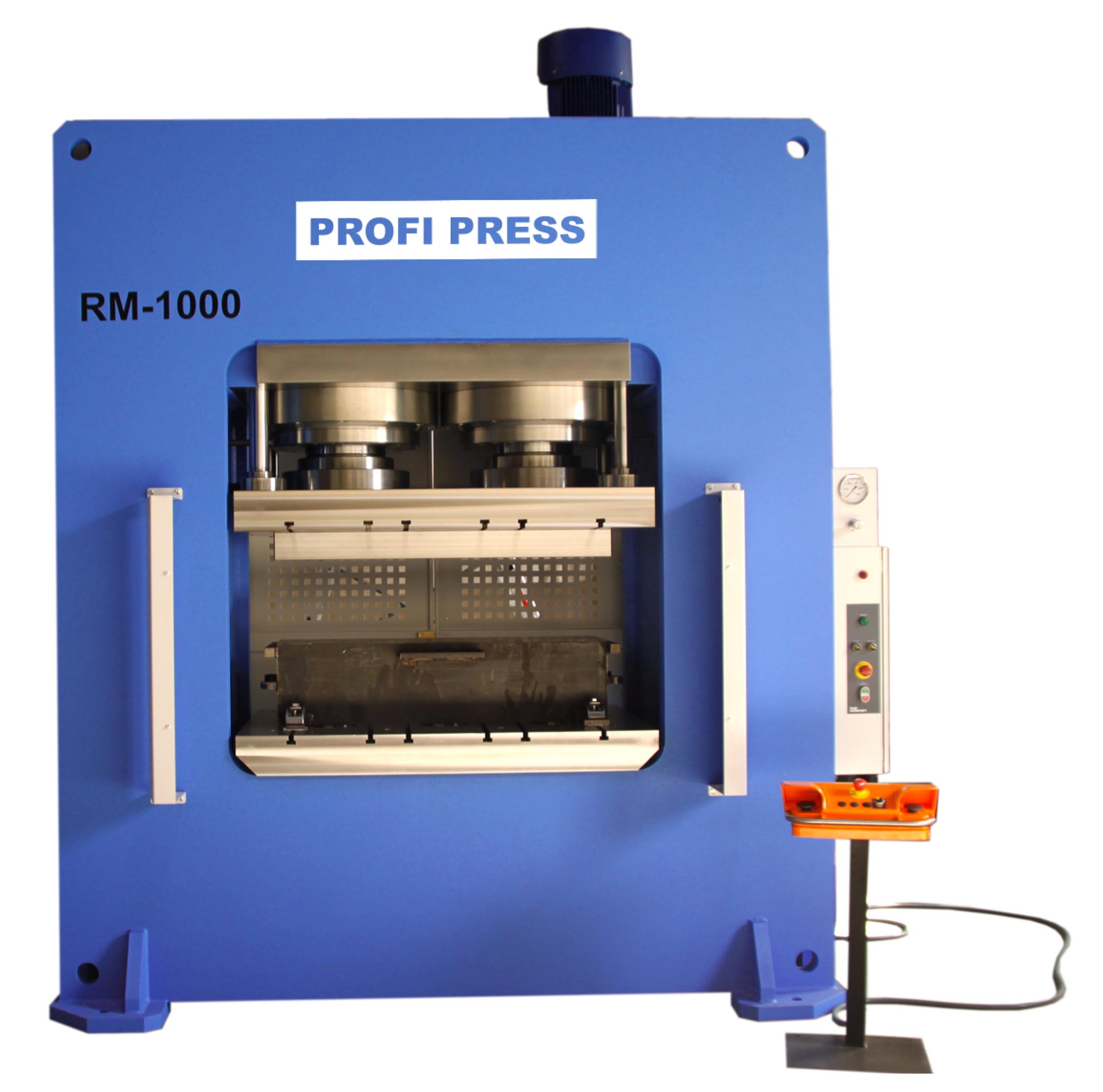 This 1000 ton production press is a custom design and now used for cold metalforming works. This press is equipped with 2 cylinders of 500 ton each and 4 lateral cylinders to reach the fast approach- and return speeds.
The bed of this hydraulic press is extremely robust and created to withstand extreme loads well above its nominal.
Made in Europe and produced according to the latest CE-standards.
Contact us for more information or ask for a quotation via the button below.
Technical specification
Pressure force [tn]: 1000
Motor power [kW]: 38
Working speed [mm/sec]: 4
Approaching speed [mm/sec]: 60
Returning speed [mm/sec]: 90
Lower table size [mm]: 1450 x 960
Upper table size [mm]: 1450 x 900
Features of this 1000 ton production press

Robust fixed bed
Upper- and lower table with T-grooves
Limit switches to regulate the top- and bottom stroke
Hydraulic group with prefilling valves (hydraulic pump: Denison-Parker, electro-valves: Bosch-Rexroth)
Pressure regulation
Level IV photoelectrical sensors
Two-hands operation
' PRESS TO IMPRESS '
Let's Keep in touch