This week our colleague Tim Huberts travelled to Croatia to visit the Open House days of our new Croatian dealer in Zagreb.
During these Open House days they present our 100 ton motorised workshop press.  They also show many other metal working machines from various suppliers of high quality machinery.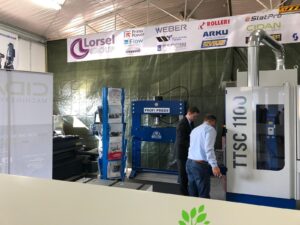 We recently closed a dealership with this company. So we are very happy that they make such a good effort to sell our products. Their brochure (with the hydraulic presses, punching machines and profile bending machines in it) is really nice and the open house days are well attended. We look forward to a nice and long-lasting cooperation!