Every once in a while we like to highlight one of our hydraulic presses, punching machines or profile bending machines. Just because they deserve to be in the spotlight! In the blog of this week we will highlight one of our best-sellers.
The 28 ton horizontal straightening and bending press!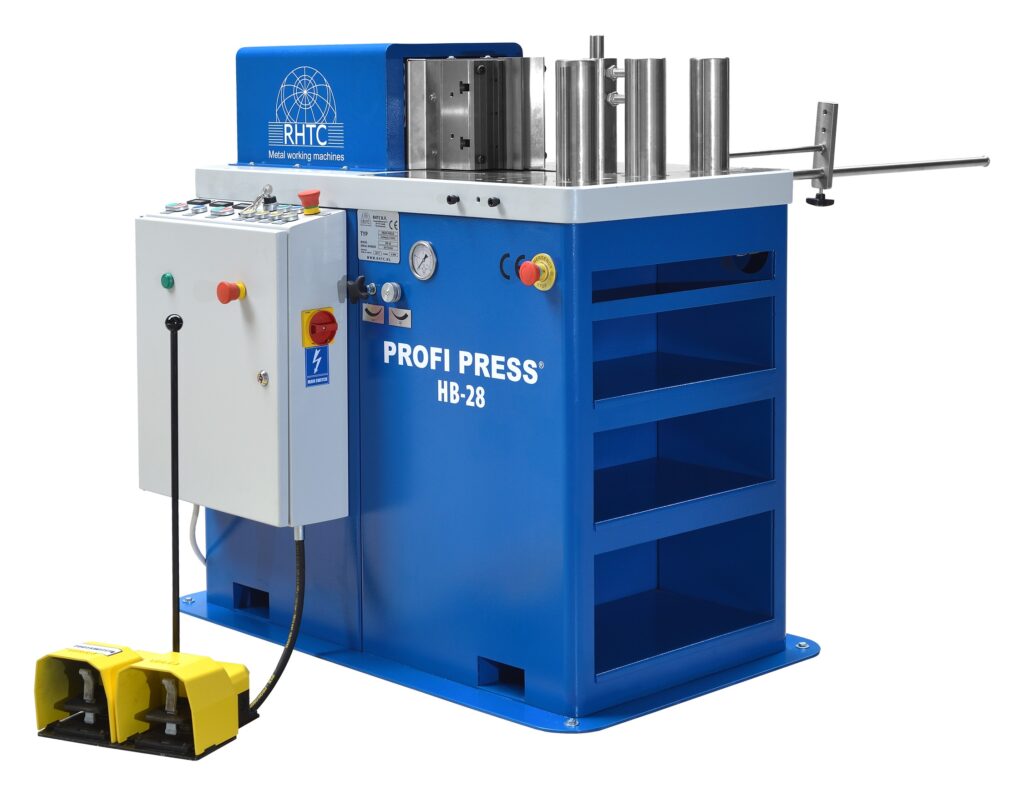 A little background information
The Profi Press HB-28 is a universal horizontal press with multiple metalworking applications. This solid hydraulic press is designed for bending, flattening, straightening and stamping.  It is a 28 ton rigid press and the NC-control system makes its operation very simple. Our HB-28 is delivered with some standard tooling: a V-matrix with different bending widths (dimensions: 16, 22, 35 and 50 mm), a wedge-shaped punch / stamp to bend flat bars, rods & sheets and the standard tooling also includes support pins (ø 70 mm) to serve the straightening jobs. Furthermore, a stamp handle and back-gauge are also delivered as standard equipment with this straightening and bending press.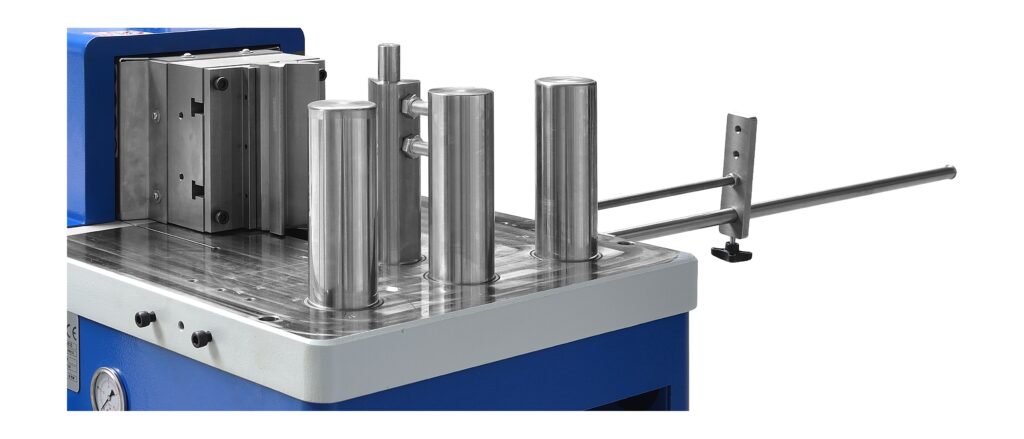 For your information, we always make sure that we have plenty of these hydraulic presses in stock. Since the quality is superb and the price is competitive, the demand is high! Here we will explain some reasons why our customers are highly likely to buy our Profi Press HB-28:
A universal press to perform several different metal working tasks
Made in Europe with solely high quality components
Compliant with the Machinery Directive 2006/42/EC
NC-control to program the desired working range of the piston (with up to 100 programs to save into the controller)
The piston speed and pressing force can be easily regulated by the hydraulic valves
Easy to transport and a speedy delivery within a week (within Europe)
Contact us!
If you would like to come over to our warehouse to see this brilliant hydraulic press at work, give us a call, you are always welcome! If you are not able to come over, we have a video from which you can tell that it is very easy to work with this horizontal press. You can also have a look at the product page of this 28 ton straightening and bending press and ask us for a free quotation. However you can also send us an e-mail straight away and ask for some details. We look forward to your message!