Special 80 ton C-frame press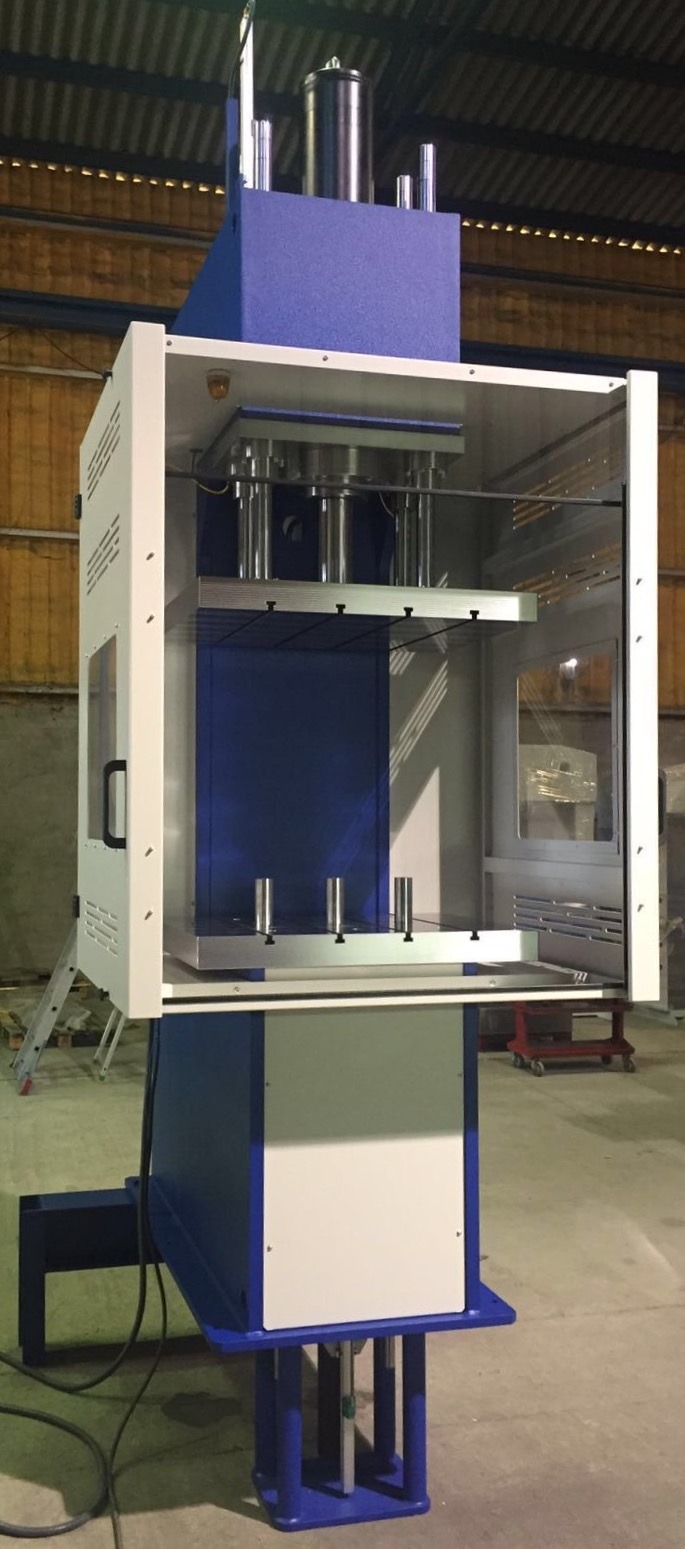 This special C-frame press has a capacity of 80 ton. It consist of a rigid structure with a slotted upper table driven by the main cylinder, four lateral guides and a slotted, removable lower table with a lower cylinder that acts as an ejector.
The regulation of the pressure and the stroke of the main cylinder and ejector cylinder is done by means of the programming screen situated in the control panel of the press.
The operator can program and save various automatic cycles for an easy operation of this special C-frame press.
We delivered two of these hydraulic presses to the same customer, whose outages reduced immediately.
Made in Europe. Read more about these presses in the blog-section of our website!
Technical specifications
Power [tn]: 80
Maximum pressure [bar]: 320
Piston stroke [mm]: 900
Distance between the tables [mm]: 1.000
Ejector in lower table [tn]: 15
Ejector stroke [mm]: 500
Features
Main cylinder of 80 ton

Ejector cylinder of 15 ton
Adjustable output speed for the ejector

Siemens NC-control to program and save automatic cycles
' PRESS TO IMPRESS '
Let's Keep in touch