Rubberpad Forming Press (2000 ton)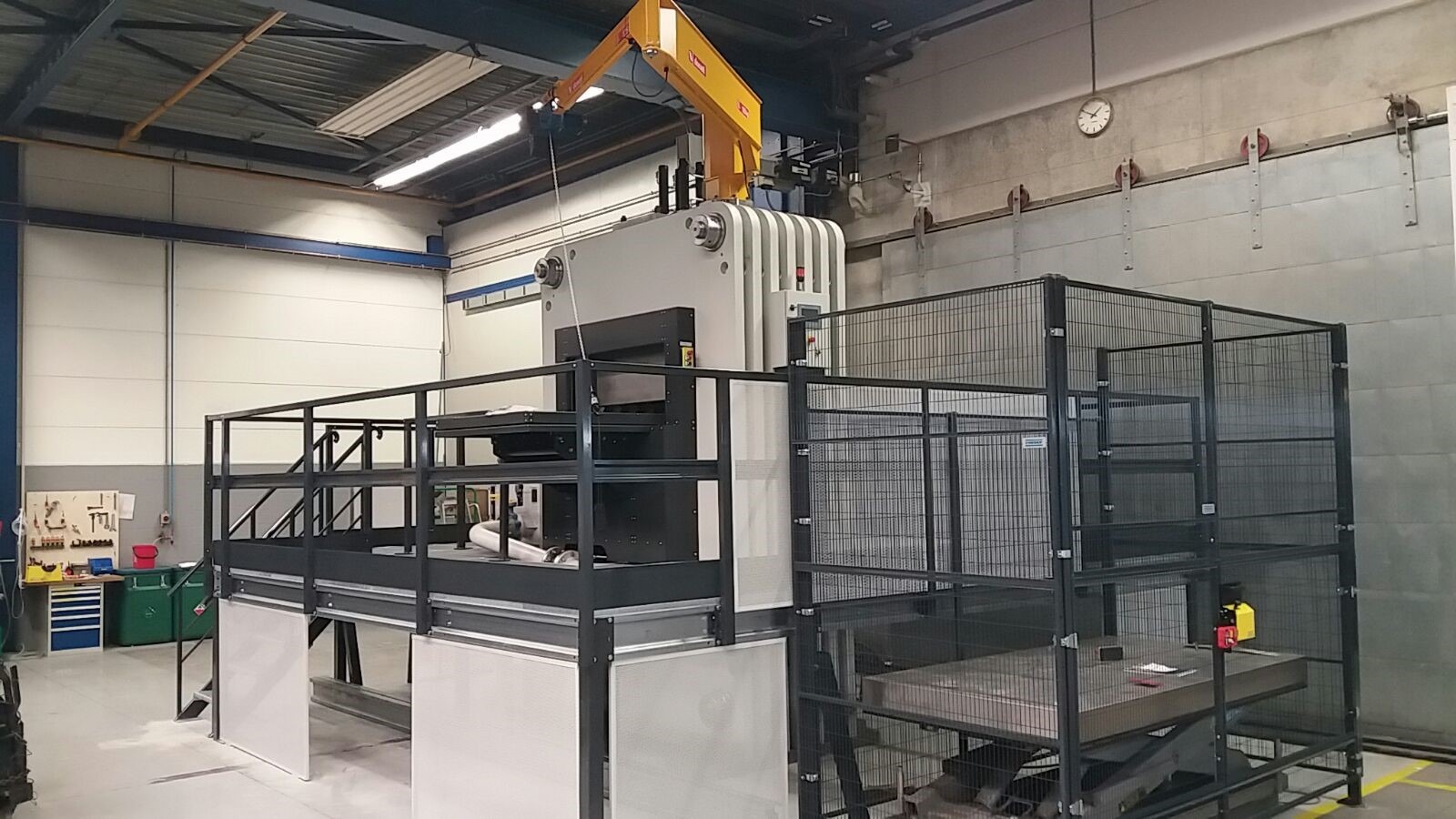 This 2000 ton rubberpad forming press has a rigid structure and is equipped with a tooling shuttle / mobile horizontal table (moved by two double-acting hydraulic cylinders). The press has a main, simple effect cylinder located at the bottom of the machine.
In the top part of the press there is a block with a forming cavity, for the rubber blocks to perform the pressing. We manufactured this hydraulic press with four ejector cylinders, located at the top of the machine to eject the rubber blocks.
Technical specifications
Pressure force [tn]: 2000
Motor power [kW]: 15 + 1,5
Working speed [mm/sec]: 0,7 – 1,8
Approaching speed [mm/sec]: 34
Returning speed [mm/sec]: 50
Maximum pressure [bar]: 340
Piston stroke [mm]: 250
Forming cavity [mm]: Ø 552
Table- / working height [mm]: 2300 (there is a platform placed around the machine)
Total length (lateral) [mm]: 3300
Total width (frontal) [mm]: 2550
Total height [mm]: 4200
Weight [kg]: 44000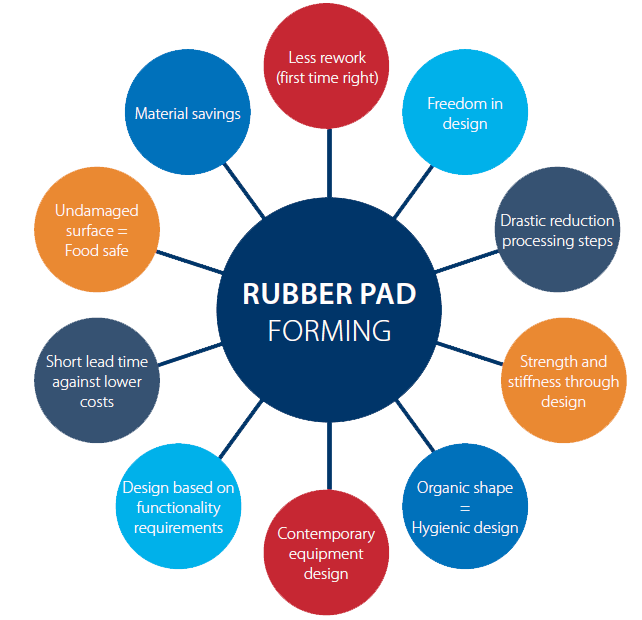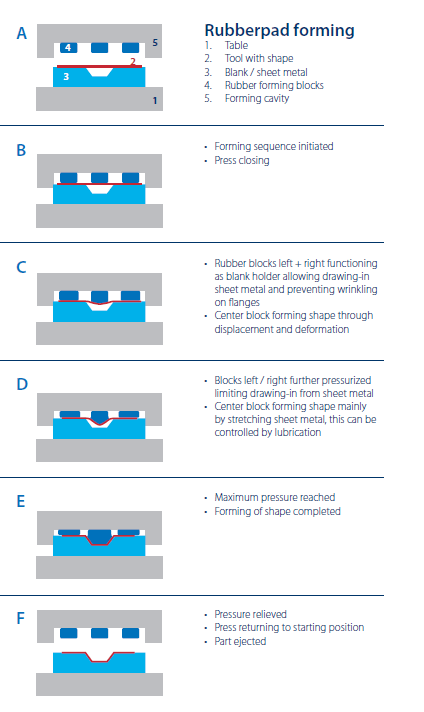 ' PRESS TO IMPRESS '
Let's Keep in touch