These hydraulic H-Frame Presses are very robust with a perfect price – quality ratio.
These hydraulic presses have a robust H-Frame equipped with an upper- and lower table (with T-grooves) to easily install tools. They are produced with simple control sensors / buttons for controlling the pressure and piston stroke. Operation is carried out with two-hands control buttons. However, we can produce them with a foot pedal as well.
This type of Profi Press has large dimensions with big pressing tables and can be delivered with many options, such as an ejector or digital NC-control. We provide this H-frame press in 5 different tonnages (standard). Below you can see all our Profi Press H-frame Presses. Check them out!
Please contact us when you would like to receive a quotation for one of our standard or custom-made presses! We are happy to help!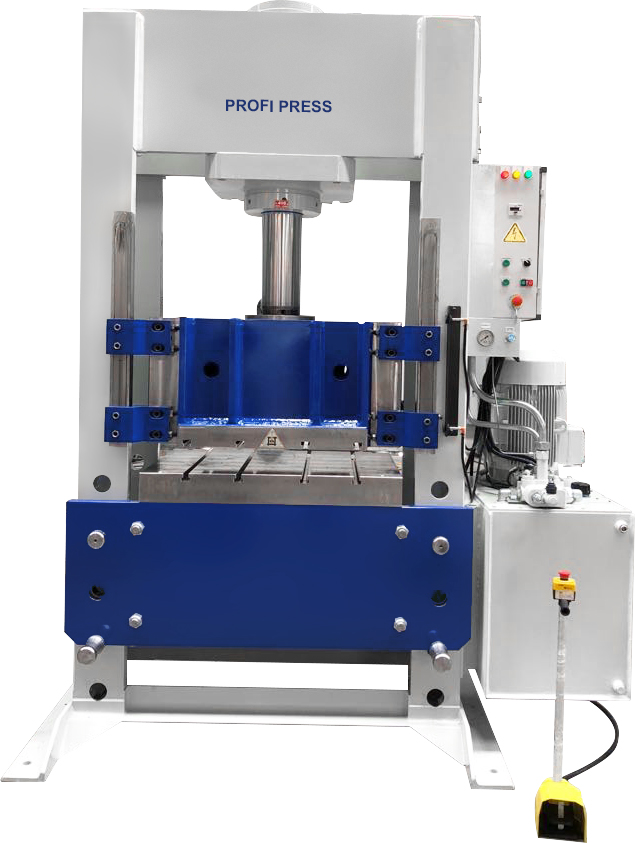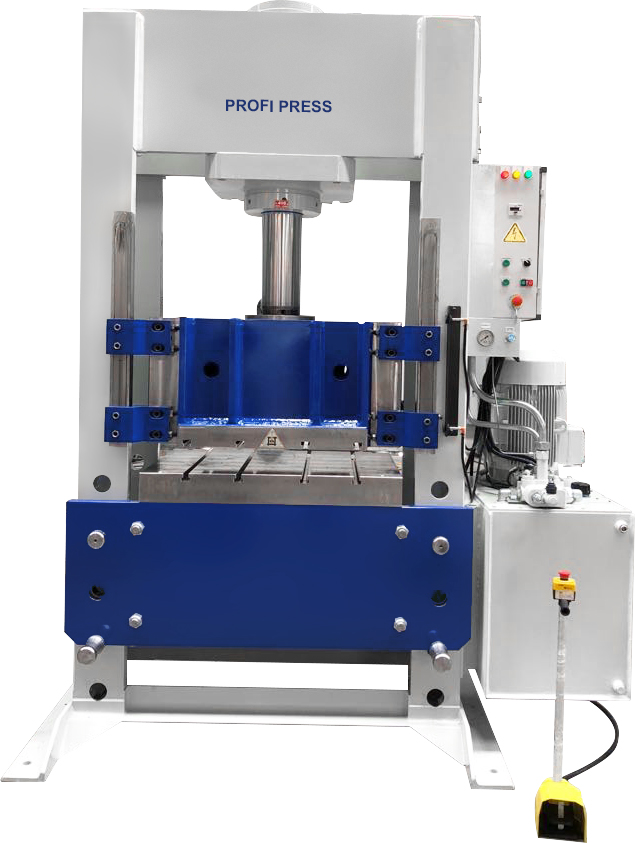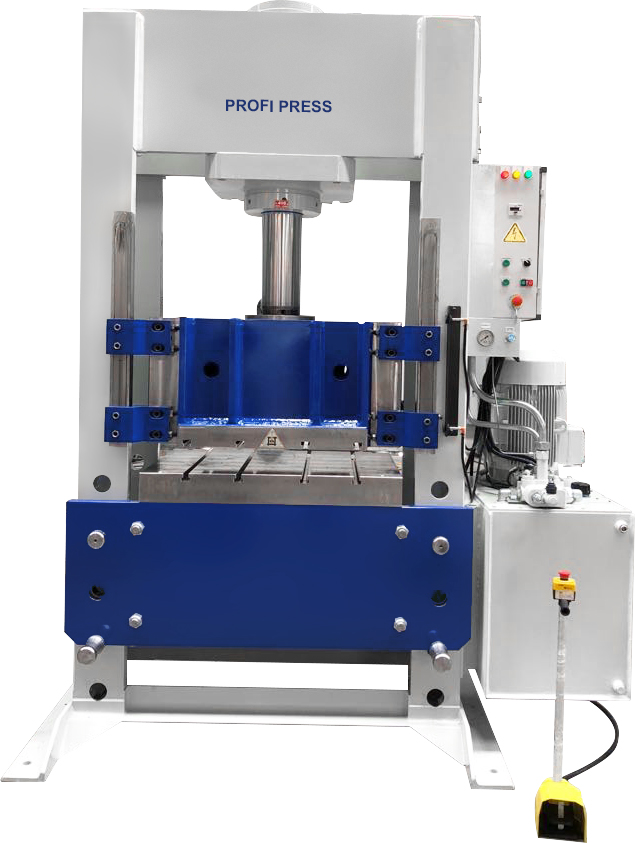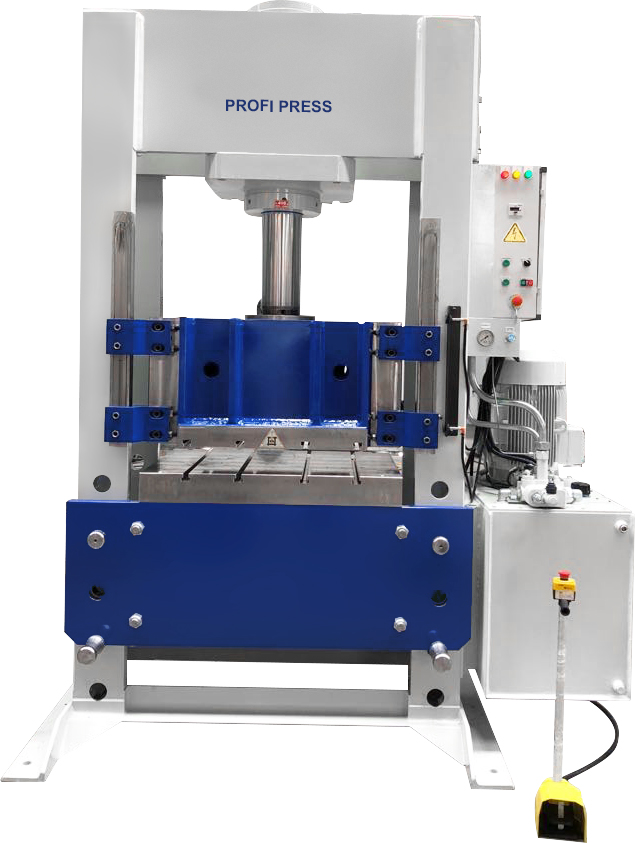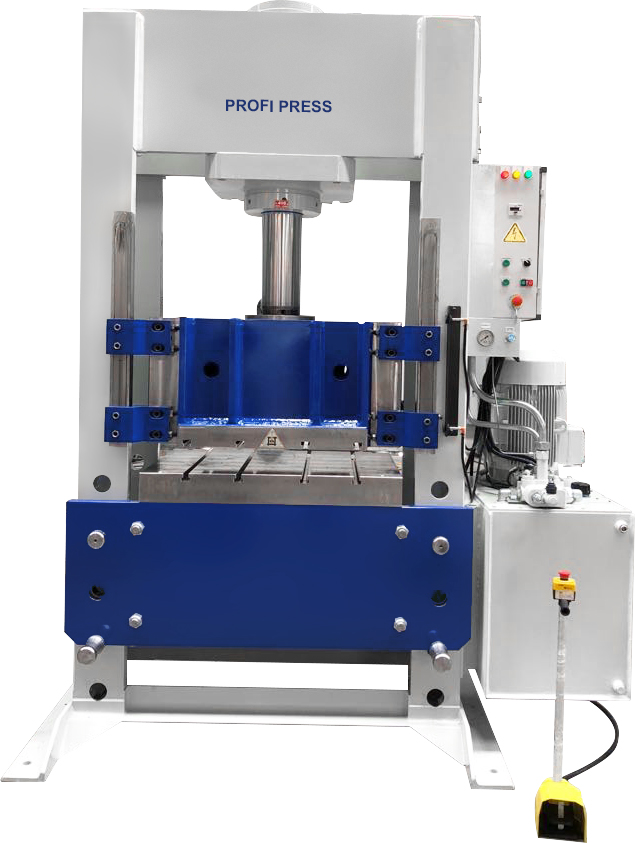 Let's Get Started
' PRESS TO IMPRESS '